Becoming a Celebrity Personal Assistant
Becoming a Celebrity Personal Assistant will take you down a different path to that of a corporate Personal Assistant. A career as a Celebrity PA can earn you as much as £70,000 a year and introduce you to an exclusive, jet set lifestyle. Apart from that, you can expect to eat in the best restaurants, get VIP passes to the best clubs and events, visit film shoots, spend time backstage at concerts, and attend movie premieres.
A celebrity PA is expected to dress the part, so a good eye for style and fashion is a must. Celebrity PA's are expected to buy luxury goods on the boss' behalf, so good taste and an awareness of the arts, architecture, design, antiques and jewellery is a definite plus.
Confidentiality is paramount in any PA role and may be even more crucial when you are the confidante of an 'A list' celebrity, particularly as you may be with them 24/7. Confidence is also essential, as you can expect to work with 'A-list' actors, rock stars, professional athletes, wealthy families, best-selling authors and politicians.
Apart from organising the boss, the typical duties of a celebrity PA are as follows.
Duties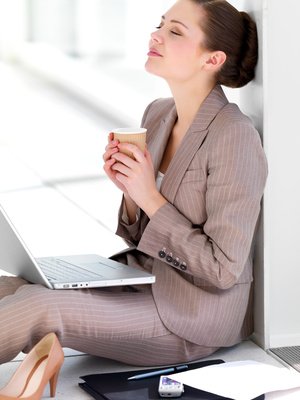 - organising events
- organising travel
- booking appointments
- setting up meetings
- personal shopping (buying gifts)
- managing the household
- screening calls
- travelling with the celebrity
- managing fan mail
- managing the office
- negotiating
Attributes
- tenacious
- assertive
- diplomatic
- self-starter
- enthusiastic
- confident
Knowing how to get hired as a celebrity personal assistant is a job in itself. The real challenge is obtaining the contact details of celebrities. Access to people who are part of the celebrity's network is one of the possible ways to get your foot in the door. A celebrity's network may consist of managers, agents, publicists, and lawyers.
In addition to employment agencies and advertisements, other opportunities to meet celebrities include networking, involvement with particular charities, and particular types of jobs that are likely to bring you into contact with celebrities. Eating, drinking and living in the right location will also increase your chances of meeting celebrities. If you are serious about becoming a Celebrity PA, you will find the FabJob Guide to Become a Celebrity Personal Assistant very useful and comprehensive.
PERSONAL ASSISTANT TIPS TRAINING WORKSHOPS
MORE PA TIPS TRAINING COURSES
Advanced Executive PA Masterclass
PA Duties: Mastering The Essentials
Fundamental Strategies for the Modern PA
Event Management Techniques for PAs
In-house PA Training
Lunch 'n Learn PA Training
SEE ALSO:
Go to 7 Ways to be a More Effective PA
Go to Personal Assistant Training Courses
See also Former Celebrity Personal Assistant

See also Personal Assistant Duties & Attributes
See also Becoming an Executive Assistant
See also How to Build a Good Relationship With Your Boss
---
PUBLICATIONS
The Celebrity Black Book 2007 Deluxe Edition Over 55,000 Accurate Celebrity Addresses for Fans, Businesses and Nonprofits
Ultimate Service The Complete Handbook Concierge
Bebretts Peerage & Baronetage 2003 Genealogical details of all of Britain's titles families.
Emily Post's Etiquette General etiquette rules.
How to Become a Celebrity Personal Assistant

Go to Accredited Executive Personal Assistant Training
Go to Become an Executive Assistant
Go to Become a Virtual Assistant
Go to Studying for an Online Degrees
Go to Planning Corporate Travel
Go to Tips on How to Get a Pay Rise

---
From Celebrity Personal Assistant back to Home Page



Disclaimer | Privacy Statement | Contact Us Directly