PROJECT MANAGEMENT STRATEGIESAND EVENT PLANNING TIPS
IN-HOUSE TRAINING
*1-day training course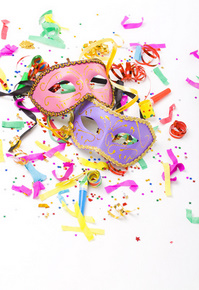 COURSE HIGHLIGHTS
* How to compose a project summary
* Understanding scope, budget & timing
* Understanding the roles and responsibilities of the project team
* Creating a Work Breakdown Schedule
* Understanding the reporting and change management process
* How to plan an event using a timeline
* Practicing win-win negotiation with suppliers
DOWNLOAD IN-HOUSE TRAINING BROCHURE

THE AIMS OF THIS COURSE
Project management is a skills-set that is becoming increasingly essential for the versatile Assistant. This 1-day course takes a practical look at project management processes and strategies for planning successful events. PAs often identify project management as the skills-set they would most like to development. This course takes a practical look at event planning on a budget and reviews practical tools and resources. It utilizes case studies, practical exercises and group discussions to examine best practice techniques.

COURSE OUTLINE Understanding the Project Management Process § Composing your project summary § Conceptualising your deliverables § Understanding the budget § Engaging customers and stakeholders
Working With Your Team § Understanding team dynamics § Team roles and responsibilities § Assessing risks for your Risk Management Plan § Persuading and influencing key stakeholders
Scheduling & Reporting § The Work Breakdown Schedule § Creating your project schedule § Reporting change to stakeholders & the team § Planning an event using a timeline
Staying on Budget § Practicing win-win negotiation § Money-saving event management tips § The project closure process
FREE Follow-up PA Mentoring § This course includes free PA mentoring for 3 months on an Ask-a-Question basis, via email.
TESTIMONIAL
"This course covered tools for project planning, event planning tips and tricks, practical formula's for influencing others, fun and exciting games / strategies on negotiations and much much more. I would highly recommend this course."
Karen, Event Manager/Senior PA, Prudential Plc, London
"Marguerita was excellent in her delivery, listened well to responses from the group and provided some really helpful websites. Found the course challenging and enjoyed the pace. It was very useful in terms of a networking exercise."
Joan, Personal Assistant, London
________________________________________________________________
IN-HOUSE TRAINING
In-house training provides an opportunity for organisations to upgrade the skill-set of their PAs, and address systemic problems shared by the PAs in their organization. In-house training provides a forum for PAs to discuss common problems and agree strategies for moving forward. This course is presented in an interactive way and attendees explore the issues through group discussions, case studies and practical exercises. Each attendee in encouraged to add to their action plan of actions they intend to implement upon return to the office.

TOTAL PRICE: £2,400 per course (inclusive)
Personal-Assistant-Tips also offers bespoke in-house PA training courses. Please contact us to discuss.
INCLUDED IN THE PRICE: The taught course, a workbook, certificates of achievement, applicable taxes, 3 months of Ask-a-Question PA mentoring per person, travel and hotel expenses to locations in England and Wales.
NOT INCLUDED IN THE PRICE: Stationery, audio visual equipment, meeting room, refreshments, lunch, expenses for travel outside England and Wales.
WHY YOU SHOULD ATTEND
Commitment to continuous professional development is the responsibility of every PA. As the role of the modern PA is constantly changing and evolving, PAs have to develop managerial-level skills in order to provide first class personal assistance to their boss. They also have to be an asset to their organization by increasing productivity and adding value to their working partnership. To accomplish this PAs need the kind of ideas and work-smart techniques that can only be gained from regular first-class PA training.
Training is an investment, not an expense. It is maintenance for PAs. A significant number of senior executives attribute as much as 40% of their productivity to their PA; therefore, PAs need maintenance and upgrades even more than machines do. Attending this course will provide an opportunity for PAs to discover how other PAs in their organisation approach similar problems.
WHO SHOULD ATTEND
Personal Assistants, Executive Assistants, Personal Secretaries, Administrators, Office Managers, Event Planners
PRE-COURSE QUESTIONNAIRE
Attendees are required to complete a pre-course questionnaire to assess their needs and identify their expectations.
FREE PA MENTORING SUPPORT
Attendees are entitled to PA mentoring support on an ask-a-question basis for 3 months after the course.
WRITING A PA TRAINING BUSINESS CASE
If you have to present a business case for training to your organisation, please download instructions for writing a business case for PA training (see below), or contact us for assistance in presenting your case for in-house PA training.
HOW TO WRITE A PA TRAINING BUSINESS CASE
DOWNLOAD IN-HOUSE TRAINING BROCHURE
CALL MARGUERITA KING ON
+44 (0)7771 648521
___________________________________________________________________
JOIN PA TIPS
GAIN FULL ACCESS TO THIS WEBSITE WITH OVER 150 ARTICLES PROVIDING ADVICE AND RESOURCES FOR PAs, EAs, ADMINISTRATORS,SECRETARIES AND OFFICE MANAGERS
£12.97
No renewal fees, No annual fees
(Click here for CURRENCY CALCULATOR)
CLICK HERE TO JOIN
---
MORE PA TIPS TRAINING COURSES
Advanced Executive PA Masterclass
PA Duties: Mastering The Essentials
Fundamental Strategies for the Modern PA
In-house PA Training
Lunch 'n Learn PA Training
SEE ALSO
Persuading Executives to Give PAs the Training They Deserve
The Personal Assistant role
The Executive Assistant role
More articles
Disclaimer | Privacy Statement | Contact Us Directly | Advertise With Us