.


The PA Excellence Programme 

In-house Course
.

---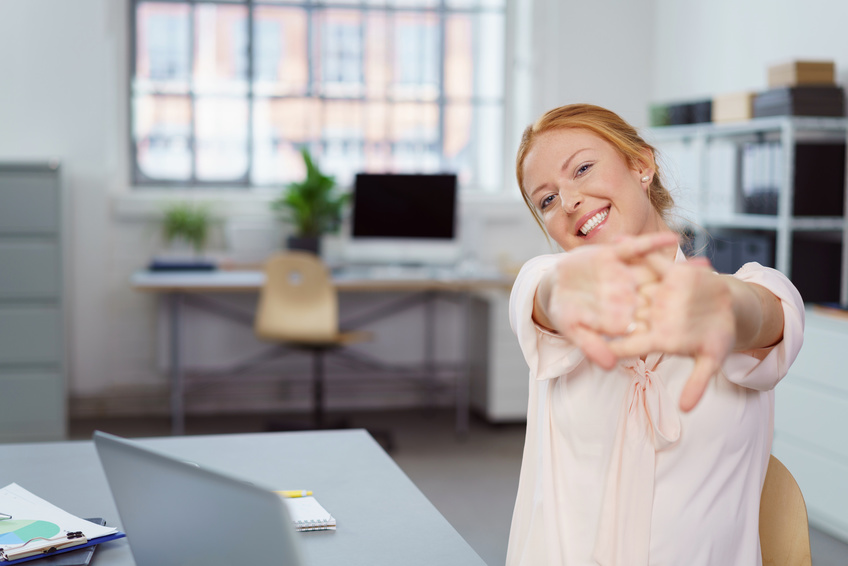 ---
.
An exceptional 1-day in-house PA training course that will significantly upskill your support team. 
---
TESTIMONIAL
"I thoroughly enjoyed this course. I learned so much in one day, yet it didn't feel overwhelming. It was broken up into manageable chunks and delivered at a great pace with plenty of breakouts and general discussions. I came away with a deeper understanding (and excitement!) about my role, as well as clear objectives and actions for what I am going to do differently. I would recommend this course to any PA at any level."
Rosie, Newton Europe, England
---
DOWNLOAD IN-HOUSE EA/PA TRAINING BROCHURE
THE AIMS OF THIS COURSE
This course offers Assistants effective strategies for building a productive strategic partnership with their boss, and for anticipating their bosses needs. It also provides an opportunity for Assistants to review work practices and update core skills with the latest PA best practice.
This course takes a thorough look at every element of meeting planning and offers great meeting planning resources in the comprehensive workbook provided. Assistants will learn time-saving email management systems, and strategies for creating more time in the diary. They will also learn how to use emotional intelligence when resolving issues with their team, as well as how to think outside the box when planning complex business travel.
This course is delivered through realistic case studies, practical exercises, group problem solving sessions, and feedback.
LEARNING OUTCOMES
PAs will understand the latest PA best practice techniques and learn how to go from good to great in their role. Attendees will also have a better understanding of their objectives and the many ways they can improve systems and increase productivity in their strategic working partnership.
WHO SHOULD ATTEND
Personal Assistants, Executive PAs, Executive Assistants, Secretaries, Administrators, Diary Managers.
---
COURSE HIGHLIGHTS
·   Understanding PA strategists vs tacticians
·   Anticipating the needs of your boss
·   Effective strategies for planning complex executive travel 
·   Time-saving email management systems
·   Comprehensive diary management techniques
·   Tips for taking minutes/action points
·   Comprehensive meeting planning practices
·   Prioritising effectively & avoiding time stealers
·   Sharpening business writing skills
·   Using emotional intelligence with your team
COURSE OUTLINE 
1 day course
BUILDING A STRATEGIC PARTNERSHIP WITH YOUR EXECUTIVE
• The EA's role as a strategic business partner 
• Discovering your executive's priorities without being told 
• Applying forward thinking in your strategic partnership
• Self-leadership: an attitude for partnership success
• Impacting your boss's productivity
MANAGING YOUR TIME & YOUR TEAM
• Time management: identifying time stealers
• Prioritising your workload 
• Diary management: techniques for creating more time 
• Applying emotional intelligence when resolving issues with the team
EMAIL MANAGEMENT & MEETING PLANNING 
• Email management strategies & email etiquette
• Comprehensive meeting planning 
• Taking minutes/action points at meetings 
• Writing more concisely and effectively
MANAGING WORK FLOWS & COMPLEX TRAVEL PLANNING
• Prioritising the demands of multiple managers
• Improving information flow
• Going the extra mile when planning complex exec travel
• EA Problem Solving Session


PLUS 3 months of FREE PA mentoring on a monthly ask-a-question basis
DOWNLOAD IN-HOUSE EA/PA TRAINING BROCHURE
WE HAVE TRAINED THE BEST 
We have trained Assistants from the best companies around the world  so you're in good company. Companies include PwC, NHS, Marks & Spencer, BP, UNESCO, ING, European Training Foundation, E-On, Symantec, Provident, Roche, The Environment Agency, The Cabinet Office, Capital One, Alstom Energy, European Patent Office, Ferring Pharmaceuticals, Moody's Investors, and Legal & General, to name a few.
---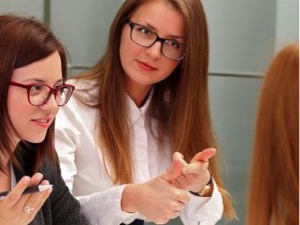 PLANNING A TEAM DEVELOPMENT DAY?
Our courses are delivered using highly interactive group work and problem solving sessions so they are ideal for your support team development day. 
---
COMMENTS
"I came away from this course with a better understanding of my role as a PA, and some valuable skills. Marguerita was friendly, approachable, and highly knowledgeable."
"I enjoyed the course a lot! I found it very practical and informative, with a lot of specific, realistic tips and advice to put into practice. My thinking is now more strategic."
"Well instructed, meaningful and worthwhile. Confidence booster."
"This course was full of useful tips, opening your mind to different approaches. Making you think more about how you would tackle different issues. It also showed useful shortcut tips and systems to save you time and to help you manage your time more effectively, removing time wasters."
"Learnt lots! Great tips - bigger vision now."
"I had a great day of learning with Marguerita. Case studies were fun and engaging, and worked well to solve problems as a group!"
---
WHY OUR CLIENTS CHOOSE US 
1.   PAs  learn from one of the best expert EA trainers in the world 
2.   Our real-world approach to your challenges will stretch your perception of PA issues and how to tackle them
3.   Our courses are uniquely high-end in quality and provide exceptional value for money
4.   Our repeat clients and client recommendations 
Our courses receive an almost unanimous 5 out of 5 for excellence in content and delivery from PAs. 
---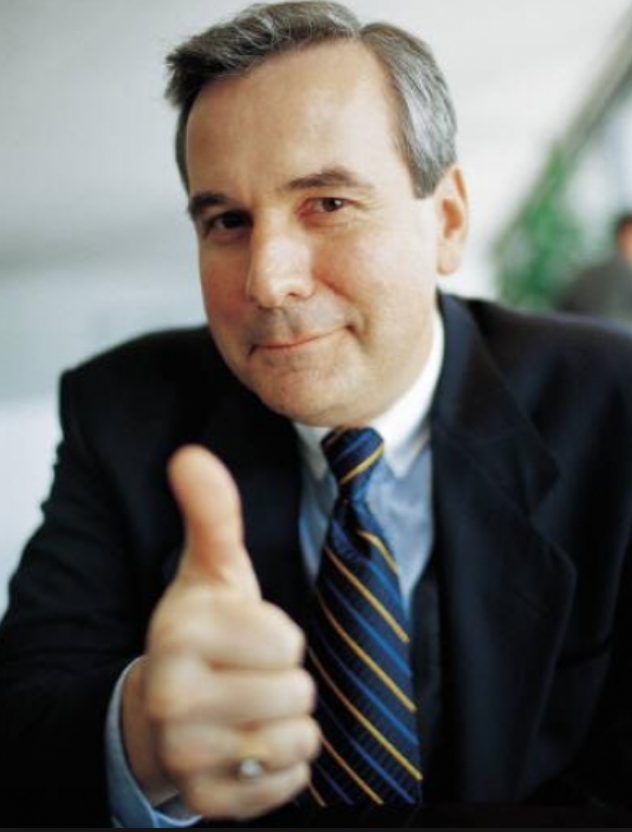 GETTING A "YES" TO YOUR TRAINING REQUEST
Whether you choose to present a business case to your executive or choose to present your case verbally, our business case letter will give you lots of effective arguments and ideas to help you make a successful case. 
Click here for details or call +44 845 862 2687
---
HAVE A QUESTION? GIVE US A CALL ON 
+44 845 862 2687
OR  
---
FREE FOLLOW-UP PA SUPPORT MENTORING
Personal-Assistant-Tips provides excellent course follow-up and support with 3 months of free PA Mentoring on a monthly ask-a-question basis. 
WHY ASSISTANTS NEED REGULAR PA TRAINING 
PAs have to be an asset to their organisation: increasing productivity and adding value to their role wherever possible. The role of the modern PA is constantly changing and evolving so PAs need to be in tune with the latest ideas and maintain their skill-set to provide first class personal assistance to their boss(es). Commitment to continuous professional development is the responsibility of every PA. 
PA Training is an investment, not an expense - it is maintenance for PAs. It is prudent that executives give priority to training the PA they intend to keep, because a significant number of senior executives attribute as much as 40% of their productivity to their PA. 
EXPERIENCE LEVEL
PAs at all levels find this course very useful. It is taught at a level that allows PAs to fill gaps in their knowledge and learn more effective ways of working. It is ideal for people who would like to refresh their PA skills and learn the latest best practice. To get the most from the training, PAs should have some knowledge of meeting management, travel planning, diary management and in-box management.
ABOUT YOUR COURSE FACILITATOR
Our EA Trainer is international expert Marguerita King BSc DipPA, founder of Personal-Assistant-Tips, EA Consultant, mentor and speaker.  With over 25 years' PA experience Marguerita understands the unique challenges faced by today's PAs. Maguerita has been described as "a PA guru" and "The Wikipedia of the PA profession". She has developed some of the best Assistant courses on the international market, and is a highly rated EA trainer. She has facilitated courses in major cities around the world, including, Johannesburg, Dubai, Shanghai and Kuala Lumpur. Throughout her career Marguerita has written over 250 articles that provide advice to the PA profession; for publications, newsletters, and for personal-assistant-tips.com. Her teaching capabilities are rated as  "excellence".
HOW TO WRITE A BUSINESS CASE FOR PA TRAINING
We have compiled some excellent suggestions to help you make a case for in-house PA training. Please click on the link below to download, or contact us for assistance in making your case for in-house PA training.
DOWNLOAD IN-HOUSE EA/PA TRAINING BROCHURE
HOW TO WRITE A PA TRAINING BUSINESS CASE
---
WE ALSO OFFER 
"THE EXECUTIVE ASSISTANT PRACTITIONER COURSE"
We also offer 5-star Assistant training with "The Executive Assistant Practitioner course. This is a high-level, comprehensive 3-day training programme that incorporates the following modules and is delivered in-house and through open courses.
Module 1 - DAY 1: "PA Duties"
Module 2 - DAY 2: "Working With Executives" 
Module 3 - DAY 3: "Communicating Your Brand"
The Executive Assistant Practitioner Course
---
---
MORE PERSONAL-ASSISTANT-TIPS
TRAINING COURSES
The Executive Assistant Practitioner Course
.Advanced Executive PA Masterclass
SEE ALSO
Persuading Executives to Give PAs the Training They Deserve

---
---
WEBSITE TESTIMONIAL
"Dear Ms King, CONGRATULATIONS for your FANTASTIC website! I am absolutely impressed of the quantity and the quality of sound, useful advice you give here. Your website is referenced in a topic discussion in the LinkedIn website.....It is really a VERY, VERY GOOD JOB the one you have done here. CONGRATULATIONS and keep up the good job!"
Damian, PA, France
WEBSITE TESTIMONIAL
I love the easy style, packed with information set out in bite-size chunks, with good headings and excellent links. Check out the serviced apartment option - always a winner for the jaded business traveller staying awhile overseas. Travel pack list provides an excellent last-minute checklist to ensure the boss has all the essentials.
CLP Consulting, Bromley, Kent, England
_________________________________________________________
JOIN PERSONAL-ASSISTANT-TIPS
GAIN FULL ACCESS TO THIS WEBSITE WITH OVER 100 ARTICLES PROVIDING ADVICE AND RESOURCES FOR PAs, EAs, ADMINISTRATORS,SECRETARIES AND OFFICE MANAGERS
£12.97
No renewal fees, No annual fees
CLICK HERE TO JOIN
(Click here for CURRENCY CALCULATOR)
From PA Excellence Programme back to Home Page

About Us | Contact Us | Site Map