Fluctuations in PA Salaries
It is important to make a distinction between the London secretarial market and the national secretarial market. Whilst the health of the former has improved significantly over the last 12 months, the latter has not recovered so readily. For the purposes of this article I am going to concentrate on the London market.
Between January 2008 and the Summer of 2009, job seekers accepting new roles generally received a salary reduction or at the very best the same salary as they had been on in their previous role. There was a marked increase in new jobs coming to market last summer and this has continued right through to the present day. The private sector in particular has hired strongly in parts, although certain sectors within the creative and property industries have been more reticent.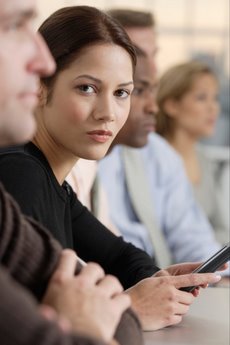 The result has been that, to a greater extent, good calibre candidates (i.e. those with solid CVs, experience and skills) have been in demand and have successfully found new employment over the last 12 months. For the first time in 2-3 years the pendulum swung back ever so marginally to a Candidate led market and subsequently Clients have had to offer prospective employees between a 0-10% increase on their previous salaries. This is where we are at the time of writing.
Recently, there has been talk of a double dip recession and it is important to note that just as many economic experts believe we will not go back into a recession as those that do. In reality, no one knows exactly what the next 12 months will hold, but let me tell you what will happen in both scenarios.
The effects of a Double Dip Recession
If the UK economy begins to contract again, most employers in the private sector will think very hard before making redundancies. They have made hires over the last 12 months with their eyes open about the prospects of a double dip and will prefer to see how severe the recession is before releasing staff. There would however be an adverse affect in the number of new roles coming on to the market and salaries for new employees will reduce again or remain static.
A number of the Investment Banks have hired prolifically over the last 12 months and whilst some of those banks have now stopped hiring whilst they consolidate their position and wait to see which way the wider economy will turn, it is likely that they would be the first to make any wholesale redundancies.
The effects of Continued Recovery
Should employers continue to recruit, then new employees would still receive between a 0-10% increase on their previous salaries. Over the next 6 months, the Private Sector would continue to grow and hire new staff, although the rate of growth would be measured as plenty of firms look over their shoulder at a possible double dip. If there was no sign of one, then I would expect the private sector to grow at a faster pace in the first 6 months of 2011.
Whilst there has been talk in the press of the prospect of an increase in unemployment figures, it should be noted that this will be as a result of the planned wide ranging cuts in the Public Sector. It has also been noted that over the same time period, the private sector is expected to continue hiring.
By David Morel Managing Director and Founder of Tiger Recruitment
David has worked in the secretarial recruitment market for over 13 years and set up Tiger Recruitment 9 years ago. He is an industry expert who has written numerous articles in the press.





PERSONAL-ASSISTANT-TIPS EA/PA TRAINING COURSES
The Executive Assistant Practitioner Course
The Advanced Executive PA Masterclass
The PA Duties: Mastering The Essentials Course
In-house PA & EA Training Courses
Lunch 'n Learn mini PA Courses
EA & PA Career Mentoring
PA & EA Consultancy Services
SEE ALSO:
Go to Personal Assistant Job Description
Go to Personal Assistant Training & Development
Go to Personal Assistant eCoaching and Mentoring
Go to Becoming an Executive Assistant
Go to Celebrity Personal Assistant
Go to Optimizing Your PA Resume
Go to Preparing for an In-tray Exercise
Go to How to Deal With Difficult People
Go to Optimizing Your Performance Appraisal
Go to How to Request a Pay Rise
Go to Tips For Dealing With Job Loss
Go to The 40 Most Common Job Interview Questions
Go to Writing Minutes of Meetings
From PA Salaries back to Home Page


---
Disclaimer | Privacy Statement | Contact Us Directly