TRAVEL PLANNING WITH TRAVO
.
Breaking Down International Business Trips
Mastering international business trips without leaving the office
International business travel planning can be an extremely daunting task, especially if you haven't had the opportunity to visit the location yourself. Not only do you have to consider your manager's meetings and events, but you also need to properly prepare your manager for visiting a foreign country and make sure they have all the resources they need to succeed. Here are 6 steps to help you plan international business trips efficiently and master traveling abroad, without ever having to leave the office.
1.   Documentation and Safety: If you are located in the US, the United States Passports and International Travel website provides a quick summary of everything you need to know before traveling to a country including: vaccinations, visa requirements, and safety and security information. Before creating or planning any international business trip, be sure to check this website and update your manager. If a visa is needed, make sure there is more than enough time to acquire one. It's always a good idea to provide details of the nearest embassy if travelling to countries under travel advisement.  
Pro-Tip: Before your manager leaves, scan and photocopy your manager's passport and visa. Keep copies in the office and provide copies to your manager to keep in their suitcase. Last, email the digital versions to yourself and your manager.
2.   Selecting the Best Flight: Selecting flights for an international  business trip is a two step process: picking the right airline and picking the right arrival time. When picking an airline, first use past experiences. If your manager has traveled to this location before ask what airlines they have flown with and whether or not it was a good experience. If it's a completely new destination, read the reviews. Pay special attention to seat comfort and staff service, ESPECIALLY for longer flights. Once you've picked the airline, select an arrival time that will allow for some jet lag adjustments. This step is a little trickier and requires you to know your manager's traveling habits. If they are the kind of person who sleeps easily on the plane, book a flight that arrives in the late afternoon, that way they aren't awake all night. However, if they do not sleep easily on the plane, book a flight that gets in at night so they can immediately fall asleep when they arrive and hopefully sleep through most of the night.
Pro-Tip: Create a loose sleep schedule based on arrival times so your manager knows how to plan their plane naps.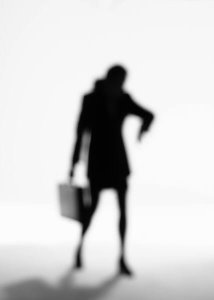 3.   Picking the Best Hotel: Similar to selecting flights, selecting hotels is a multi-step process. First, look for hotels that your traveler can collect loyalty points for. Most hotel chains have affiliate programs around the world, so no matter where they go, there should be a hotel within your manager's program. Second, consider proximity to meetings. The closer the hotel is to the meeting the better, especially in a foreign country where a language barrier may exist. Last, but certainly not last, consider safety. If there are multiple hotel options in different areas near the meeting, research the neighbourhood and see what other people have said. You want to make sure your manager feels comfortable where they are staying. The last two steps are critical in setting the mood for this business trip. If your manager is stressed and uncomfortable in their hotel, they won't be able to work efficiently or productively.
Pro-Tip: If your manager has any special amenities requests, call the hotel before they arrive and make sure those amenities will already be in the room upon arrival.
4.   Getting Around: Do some research on what ground transportation is like in the final destination. Most people don't like driving in foreign countries so find out what the best alternative mode of transportation is.
Pro-Tip: If rideshare services, such as Uber or Lyft, are available, make sure your manager already has the app downloaded on their phone so they don't need to find wifi or use up their data downloading it while abroad. 
5.   Pack: This last step is optional, but can be a real lifesaver if your manager is too busy to do the research themselves. Look up the weather forecast and see what kind of clothing should be packed. Keep a special eye on local culture to see what kinds of clothes are considered appropriate or inappropriate. This is especially important if your manager will be doing some additional "bleisure" activities because some places do not allow certain leisure wear like shorts. Email your manager a packing list with a brief summary of what you found.
Pro-Tip: Keep a stash of international outlet converters in your desk drawer so you can always give one to your manager before they leave. 
6.   Thinking Ahead: Now that you've planned one international business trip, you're ready to plan them all (almost)! When your manager returns, ask them about the experience and save their preferences for the future. Then, any time they return to the same destination replicate what they liked and make sure to change what they didn't like. 
How TRAVO can help…
TRAVO was designed to help Administrative Assistants, PAs and Virtual Assistants save time and keep the little details of trip planning organized. Traveler profiles are built into the product itself and each user can create as many profiles as they need to keep track of the preferences of each individual person. Once profiles are created, TRAVO will automatically take those preferences and instantly create itineraries for meetings and events. Rather than using many different websites to compare flights, lodging, and ground options, TRAVO can do all of this for you in an instant. Once you're finished making the perfect itinerary, you can export it to the traveler's calendar or as an editable Word document to send to the user.
About the author:
Tae Lee is the CEO and founder of event based trip planning tool TRAVO. Prior to founding TRAVO, Tae served as executive vice president of Operations and Technology at the leading video advertising technology firm, ZEFR
---
PERSONAL-ASSISTANT-TIPS
TRAINING COURSES
The Executive Assistant Practitioner Course
.Advanced Executive PA Masterclass
EA, PA & Administrator Mentoring
---
JOIN PERSONAL-ASSISTANT-TIPS.COM
GAIN FULL ACCESS TO THIS WEBSITE WITH OVER 100 ARTICLES PROVIDING ADVICE AND RESOURCES FOR PAs, EAs, ADMINISTRATORS,SECRETARIES AND OFFICE MANAGERS
£12.97
(No renewal fees, No annual fees)
(Click here for CURRENCY CALCULATOR)
WEBSITE TESTIMONIALS

"Marguerita is the Wikipedia of the PA profession."
PA, London, England
"I highly recommend this website. It brings together all the essential information any PA/Secretary may need and is incredibly useful. A lot of time and effort must have gone into putting this together and I for one am incredibly grateful."
Linda, PA, Surrey, England
"Dear Ms King, CONGRATULATIONS for your FANTASTIC website! I am absolutely impressed of the quantity and the quality of sound, useful advice you give here. Your website is referenced in a topic discussion in the LinkedIn website.....It is really a VERY, VERY GOOD JOB the one you have done here. CONGRATULATIONS and keep up the good job!" 
Damian, PA, France
---
From Travel Planning With TRAVO back to Home Page