---

In-house PA 
Training Courses & EA Programmes

Effective, high-quality PA training delivered
at your offices


---
COMMENTS
"Thank you for such an informative and entertaining training day today.  I have learnt so much that will be of great use to me. The whole day was fun and invaluable."
PA, Oxford, England
"Thank you very much for your time this week. We all found it immensely rewarding."
EA to CEO, England
---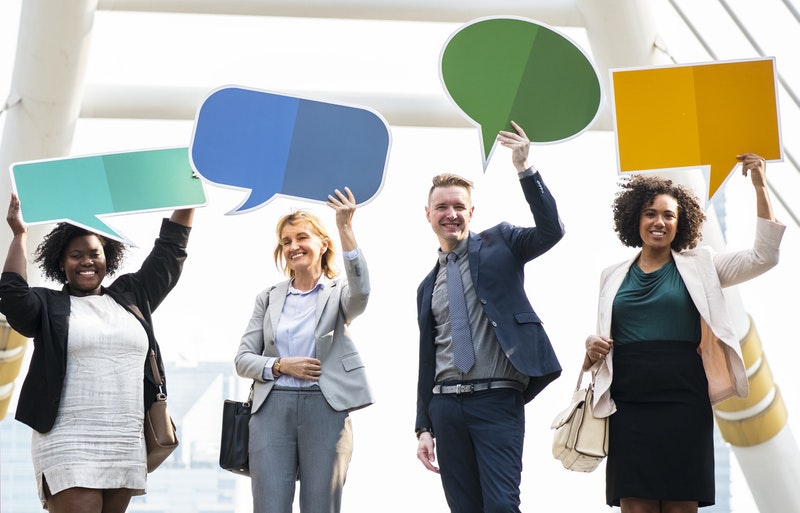 We Understand The Challenges
In-house PA training courses delivered to the highest standards is what we are good at.
We know that executive offices should run seamlessly, like a well-oiled machine, so we aim to take your PAs, EAs, Admins and Team Secretaries from good to great, so that the executive's time can be freed up to do what they do best. If all PAs in your organisation attend our training, your organisation has the right to expect their PAs to perform their duties well.
We teach Assistants to think like an owner which helps them to anticipate the needs of their executives. it is essential that Assistants keep up with PA best practice and strive to increase their learning beyond their existing skill-set. Offering our in-house training to your Assistants will give them an opportunity to catch up on essential best practice and learn new  strategies.
The Benefits of In-house Executive PA Training
In-house Executive PA training provides an opportunity for businesses to address the training needs of EAs and PAs in their organisation simultaneously. It offers training at a time and location that is convenience for the organisation and it's PAs. It also provides a forum for PAs to discuss common problems and agree strategies for moving forward.
Our in-house Executive PA training courses are presented in an interactive style where trainees can participate in group problem solving using case studies, stories, practical exercises, role play, and coaching. Trainees are encouraged to record ideas in an Action Plan for implementation upon return to their desk.
---
IN-HOUSE PA TRAINING COURSES
---
IN-HOUSE EXECUTIVE ASSISTANT PRACTITIONER COURSE  
(3-day advanced-level career course)
The Executive Assistant Practitioner Course is a holistic career training programme that will teach Assistants how to move beyond the standards and mindset of a PA tactician, to that of a proactive and professional EA strategist. It is a comprehensive 3-day advanced-level course that incorporates two of our highly rated courses - the PA Duties: Mastering The Essentials course, and The Advanced Executive PA Masterclass. The course structure is as follows. 
Module 1: PA Duties (day 1)
(PA Duties: Mastering The Essentials)
Module 2: Working With Executives (day 2)
(The Advanced Executive PA Masterclass)
Module 3: Communicating Your Brand  (day 3)
(The Advanced Executive PA Masterclass)
DOWNLOAD IN-HOUSE EA/PA TRAINING BROCHURE
COMMENT
"Excellent course. Well delivered and timely."
---
IN-HOUSE "ADVANCED EXECUTIVE PA MASTERCLASS" 
(2-day advanced-level course)
The Advanced Executive PA Masterclass is best-in-class as a career course for senior Assistants who are eager to build on their strengths and challenge their weaknesses.  It is one of the best Executive Assistant training courses in the world. It develops a variety of skills; particularly,  presenting, influencing, emotional intelligence, project planning and win-win negotiation. It aims to take the EA's capabilities to the next level so that they become better strategic business partners to their bosses. The main focus is on adopting an owner's mindset, which helps EAs to manage their boss's workflow more effectively. This is an interesting and challenging course that is consistently rated 5 out of 5 for excellence.
DOWNLOAD IN-HOUSE EA/PA TRAINING BROCHURE
COMMENT
"The course was excellent. Marguerita really knows how to give resolutions and fantastic tips that will save me a lot of time and give me confidence to take on bigger challenges."
---
IN-HOUSE "PA DUTIES: MASTERING THE ESSENTIALS"
(1-day comprehensive refresher)
This is a very effective course for PAs that provides an opportunity to review work practices, update core skills, and discover new techniques that add finesse to the way Assistants approach their work.  Core skills are comprehensively reviewed and updated with new strategies for email and diary management, meeting planning techniques, and ways to think beyond the obvious when planning complex business travel itineraries. This course provides a comprehensive workbook packed with resources, checklists and supplementary information that PAs can dip into as the need arises. 
DOWNLOAD IN-HOUSE EA/PA TRAINING BROCHURE
COMMENT
"...The case studies were a good way to make us think beyond what we would do as standard and endeavour to go one step beyond."
---
IN-HOUSE "THE PA EXCELLENCE PROGRAMME"
(1-day PA best practice course)
This course shows Assistants how to best apply their time to achieve the most productive outcomes in their strategic partnerships. It provides an opportunity for Assistants to review work practices and update core skills, utilising the latest PA best practice. This course takes a thorough look at every element of meeting planning and offers great meeting planning resources in the comprehensive workbook provided. Assistants will learn time-saving email management systems, and strategies for creating more time in the diary. They will also learn how to use emotional intelligence when resolving issues with their team, as well as how to think outside the box when planning complex business travel.
COMMENT
"First time on PA training - loved the course and teacher - very engaging and useful. Looking forward to more."
---
IN-HOUSE LUNCH 'N LEARNS PA TRAINING

(Bite-sized 1.5 hour courses taught over a lunch period)
We have provided four cost-effective 1.5-hour training sessions for your EAs, PAs, secretaries and Admins, which can be delivered during lunch periods to groups of up to 10 Assistants, in-house at your company's premises. You supply the sandwich lunch and we will provide an interactive session of insightful learning for your support team. Run two or thee bite-sized training sessions back-to-back or on consecutive days to enable Assistants to dip in and out as work commitments permit.
DOWNLOAD IN-HOUSE EA/PA TRAINING BROCHURE
COMMENT
Thanks Marguerita for so many tips.  I will certainly use them in my job."
---
PAs consistently rate our courses as "excellent"! 
---
JOB SEARCH MENTORING
If you are not earning your usual monthly salary, that is what your PA / EA job search is costing you. What is your career story? Personal-Assistant-Tips can show you how to stand out at interview by making your career story work for you.
---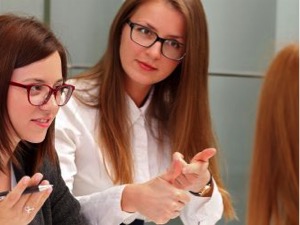 ARE YOU PLANNING A SUPPORT TEAM DEVELOPMENT DAY?
Our courses are delivered using highly interactive group work and problem solving discussions. Therefore, your team development day is the perfect opportunity to upskill the support team and get them working together to solve common PA/EA problems, share best practice, and build rapport. 
---
Why Our Clients Choose Us  
1.   PAs learn from one of the best expert EA trainers in the world 
2.   Our courses are high-quality and offer exceptional value for money
3.   Our repeat clients and our client recommendations 
4.   Our courses receive an almost unanimous 5 out of 5 for excellence in content and delivery
5.    Our pre-course assessment of client development needs
6.    Our follow-up support through 9 months of free EA mentoring
7.    All day refreshments and lunch included in course fee
8.    Comprehensive workbooks packed with checklists and resources
9.    Our 20% discount off other PATips courses for all attendees
We Have Trained The Best 
We have trained Assistants from the best companies around the world  so you're in good company. Companies include PwC, NHS, Marks & Spencer, BP, UNESCO, ING, European Training Foundation, E-On, Symantec, Provident, Roche, The Environment Agency, The Cabinet Office, Capital One, Alstom Energy, European Patent Office, Ferring Pharmaceuticals, Moody's Investors, and Legal & General, to name a few.
About Your Trainer

Our EA Trainer is international expert Marguerita King BSc DipPA, founder of Personal-Assistant-Tips, EA Consultant, mentor and speaker.  With over 25 years' PA experience Marguerita understands the unique challenges faced by today's PAs. Maguerita has been described as "a PA guru" and "The Wikipedia of the PA profession". She has developed some of the best Assistant courses on the international market, and is a highly rated EA trainer. She has facilitated courses in major cities around the world, including, Johannesburg, Dubai, Shanghai and Kuala Lumpur. Throughout her career Marguerita has written over 250 articles that provide advice to the PA profession; for publications, newsletters, and for personal-assistant-tips.com. Her teaching capabilities are rated as  "excellence".
Location & Class Size
In-house courses are delivered at the client's premises or other specified location, to groups of up to 8 trainees. In-house courses can also be delivered internationally, subject to additional fees. 
FREE Follow-up Support Mentoring
Personal-Assistant-Tips provides follow-up Executive PA mentoring on an 'Ask-a-Question' basis for each trainee. Trainees who attend a 1-day course will receive Personal Assistant mentoring over a 3 month period,  trainees who attend a 2-day course will receive mentoring over a 6 month period, and trainees who attend a 3-day course will receive mentoring over a 9-month period.
---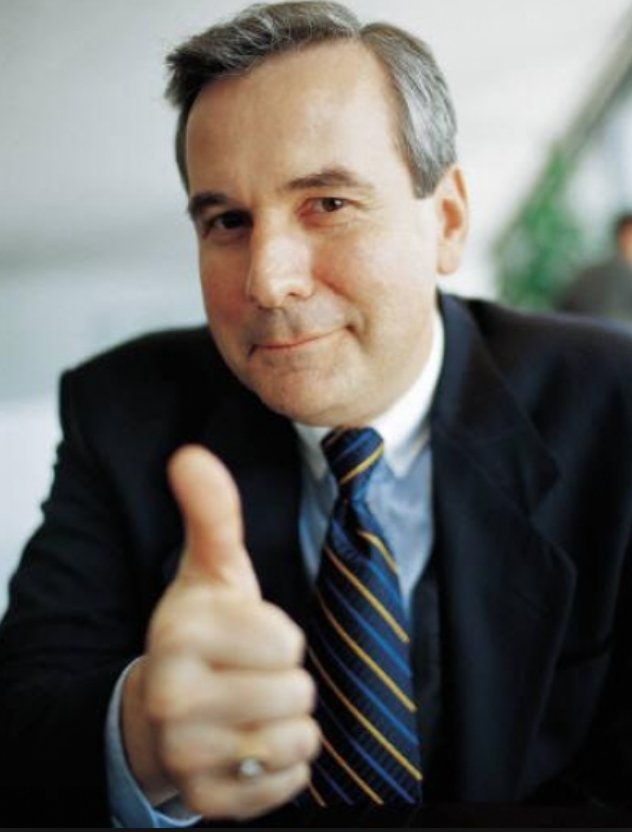 HOW TO GET A "YES" TO YOUR TRAINING REQUEST
Whether you choose to present a business case to your executive or choose to present your case verbally, our business case letter will help you to argue your case successfully. Send us the details and we will compose a convincing case on your behalf. Or download our business case suggestions
---
GOT A QUESTION? 
GIVE US A CALL OR COMPLETE THE FORM BELOW
+44 845 862 2687
---
WE ALSO OFFER

PA MENTORING PROGRAMMES 

When your Assistants need  longer term guidance and support, a mentoring programme with our expert EA Consultant Mentor is a great option.
---
MENTORING PROGRAMMES
Mentoring programmes for individuals and corporate groups.
JOB SEARCH MENTORING FOR EAs/PAs
---
MORE PERSONAL-ASSISTANT-TIPS
TRAINING COURSES
The Executive Assistant Practitioner Course
.Advanced Executive PA Masterclass
SEE ALSO
Persuading Executives to Give PAs the Training They Deserve

---
From In-house PA Training Courses back to Home Page
---
Disclaimer | Privacy Statement | Contact Us Directly
---