PA Matters To U - Issue 3

____________________________________________________________________




7 TIPS FOR MORE EFFECTIVE MEETINGS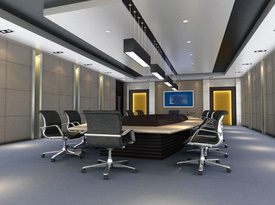 1. Always have an agenda - this directs the discussion and ensures that all issues are dealt with.
2. Allow at least one week for participants to read and digest meeting papers.
3. No matter how short the meeting, always take notes and include assigned action points.
4. Aim to invite people who can contribute to at least 50 percent of the discussion - sometimes it's sufficient to just add people to the meeting distribution list.
5. Invite people to the segment of the meeting that most concerns them - there's no point having them sit through the entire meeting if they're not needed.
6. Invite decision-makers or people with delegated authority who can make on the spot decisions.
7. If the discussion goes off track to an issue that is worth discussing, reign in the discussion by suggesting that the specifics be discussed at a separate meeting.
____________________________________________________________________
IS YOUR PA CAREER STUCK IN NEUTRAL
You may think you've reached the glass-ceiling in your organisation as a career PA but is there something you can do pro-actively to advance your career? It's often the case that PAs can see no clear path for career progression. This may be due to a number of factors; namely, corporate culture, self-perception, your relationship with your boss, or your level of professional and personal development. Personal-Assistant-Tips offers strategies and solutions for getting over career inertia, through it's training workshops entitled as follows. Click on the links for more details.
Strategies For Advancing Your Career As An Executive PA
Project Management Strategies For High-Achieving Executive Assistants _____________________________________________________________
SMALL BUSINESS & HOME WORKER TECHNOLOGY SOLUTIONS
Are you a Virtual Assistant, small business or home worker looking for an inexpensive customer management or telephony solution? iComplete is a surprisingly inexpensive, award-winning small business technology that provides instant solutions for keeping your team informed; for accessing online team calendars to manage your team's availability; for providing an auto-receptionist to help your business look bigger than it is; for tracking and recording your team's business calls, and for providing VoIP, SIM cards and eFax for improved telephony.
If you are still using old fashioned Excel spreadsheets, Sage or server-based CRM to manage your Contacts and your team, and want to change but don't want the headache, visit iComplete and see what they can do for you.
Click here for more details _________________________________________________________________
AUSTRALASIAN TALENT COMPANY
The Australasian Talent Company is one of London's leading providers of temporary support staff. With a client base including blue chip global organisations, within sectors such as financial services, professional services, charities and marketing, they offer a wide range of challenging and stimulating job opportunities. Whether your background is providing support at CEO level or PA support to Board Members and/or Senior Management teams, the Australasian Talent Company will have the role that will ensure you utilise all of your current skill set in a position that adds value to their clients' business. Call +44 (0)207 025 0237 or send an email to: <>enquiries@austalentco.com _____________________________________________________________________



PERSONAL-ASSISTANT-TIPS.COM BLOG

Visit our PA Tips blog for more tips and advice for office professionals and sign up for an RSS feed. Paste the following link into your browser.

CONTACT US

We welcome your views and suggestions for input to the PA Matters newsletter and the personal-assistant-tips.com website in general so contact me today.

Tel: +44 (0)20 8684 5818 Mobile: +44 (0)7771 648521 Email: PAMatters@personal-assistant-tips.com Website: www.personal-assistant-tips.com Visit my Facebook Page