PA MATTERS TO U - Issue 2

Welcome to Issue 2 of PA Matters To U Ezine. Issue 2 covers the "DOs" of networking, plus time management tips, suggestions for reducing business costs, videoconferencing tips and some insight into cutting edge videoconferencing technology. I hope you find this Ezine helpful. Do forward it on to friends and colleagues if you find it useful.

Marguerita King,

Owner, https://www.personal-assistant-tips.com

________________________________________________________________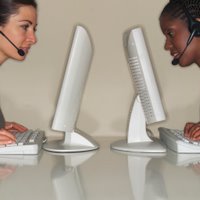 TIPS FOR ONLINE & OFFLINE NETWORKING

DO Network, network, network. Join Facebook, Myspace, LinkedIn, etc. Attend as many offline networking events as possible. Contact your local Chamber of Commerce to get a list of upcoming business networking and industry specific events, but don't limit yourself to just business events. Look for interesting people at community events, marketing events, and general social events.

DO attend job search networking events to find support and to get job search tips from other job seekers.

DO Use social media like LinkedIn to access numerous occupational group forums, where you can ask for advice, post comments and search for jobs. These communities are particularly useful because it's a well know fact that the majority of jobs are not advertised externally; therefore, word of mouth is an important job search method.

DO enjoy meeting people. The object of networking is not to make it immediately apparent that you're looking for a job or selling a product or services, it's to make a meaningful connection and find out as much as possible about the other person. Listen intently to what they have to say about themself. If you think they are a good contact to have, ask for a business card, etc.

DO find out how you can help your new contact. If you do something for them they are more likely to return the favour and tell you about internal vacancies.

DO Make contact. After attending a business networking event, drop your new contact a note (via snail mail) to open up communications. Enclose your business card, particularly if your contact did not request your business card when you requested theirs.

DO develop friendships with your contacts. People like to do business with people they know, so don't be put off if your new contact shows little initial interest in your product or services. If and when they have need of such services, you are likely to be in the forefront of their mind.

TIP: TIME MANAGEMENT

Calculate how much your time is worth, then keep a record of the way you spend your time. Knowing the value of your time should help you to allocate your time effectively. Create a daily time schedule and try to stick to it. Use the previous day's to-do list when apportioning your time. Your daily schedule should include business-building activities, particularly if you are a small business. You should also apportion time to client activities and break down large projects into small parts that can be completed on a day to day basis.

Hitachi FX Duo Whiteboard 77 inch

Click on picture above for more details

Until now, your interactive whiteboard came with a choice: electronic pen-driven or stylus/finger-driven. Now you don't have to choose. The versatile DuoBoard is the pen-driven interactive whiteboard that you can also operate with your finder.

More on Interactive Whiteboards

_________________________________________________________________

FIVE TIPS FOR REDUCING BUSINESS COSTS

1. Are you paying too much for services? Take a closer look at your suppliers to determine if you're getting the best possible deal. You could start by looking at your stationers, your travel management company, your mineral water vendors, etc. Try negotiating with new suppliers for cheaper prices and better quality. It's easy to become complacent but if you can show the boss how you have reduced costs while improving quality, it should help you to ace your performance appraisal. It's also a good selling point for your resume as employers like to see how you made a difference to your organisation, and actual figures say it all.

2. Negotiate better deals Get as many quotes as possible from prospective suppliers as well as a list of possible concessions, then use them to negotiate lower prices with your current suppliers.
3. Look for freebies It's possible to get all manner of supplies free from thousands of internet sites if you're prepared to look for them. Supplies like graphics and backgrounds, software, online business services, and training are common freebies.
4. Trade leads with other businesses If you have good business leads, perhaps you can trade them with other (complimentary) businesses in return for their leads.
5) Share Advertising Costs You could agree with another company to share the cost of expensive ad space, such as space in a newspaper. This type of arrangement should work quite well if the businesses are complimentary. For example, if you are advertising wedding dresses you could share the space with a travel agency that specialises in honeymoon packages.
VIDEO CONFERENCING TIPS
Note the following tips when choosing a video conferencing system.
Why do you need videoconferencing? Is it being used for a face-to-face meeting? No need to invest in high resolution equipment if the system will be used for general conversations. This type of communication can be accommodated with an instant messaging application and webcams. Videoconferencing systems can range in quality from the average 352-pixel-by-288-line resolution to full 1080-by-720 HD resolution.
Test important Factors a) Check video and audio quality; make sure the picture and sound quality is consistent. Choose full High definition resolution to avoid blurring or tracing of moving objects. Full HD resolution will significantly improve the quality of long distance videoconferencing. b) The system should be fairly easy to use, as inevitably non-technical people will try to figure out how to use it. c) Call quality is important and should be checked to determine the number of times calls disconnect in the middle of a conversation. d) You may decide to integrate existing sound equipment into your videoconferencing system, so find out if the new system can be integrated into existing systems and if it will connect with standard systems from other vendors.
Assess Your Location Take care when choosing your location. You should dedicate a room as the videoconferencing room. Adjust the lighting in the room, as brightly lit rooms create shadows. Neutral lighting is adequate for videoconferencing, but natural lighting is ideal. Movement can be distracting so if necessary, fit blinds to shut out movement outside the room.
BEAM ME UP SCOTTY - Cutting edge videoconferencing technology
Cisco's TelePresence system lets you communicate with others as if they were standing right in front of you. The projected screen can span an entire wall, making it possible to literally stand next to someone on the other side of the world. TelePresence can bring people together in a meeting room setting as if they were all physically sitting together in the same meeting room, and with full spatial audio technology for very convincing sound quality. With this technology, your customers can have access to your best people for a fraction of the cost of overseas travel.
Click here to see for yourself
AUSTRALASIAN TALENT COMPANY
The Australasian Talent Company is one of London's leading providers of temporary support staff. With a client base including blue chip global organisations, within sectors such as financial services, professional services, charities and marketing, they offer a wide range of challenging and stimulating job opportunities. Whether your background is providing support at CEO level or PA support to Board Members and/or Senior Management teams, the Australasian Talent Company will have the role that will ensure you utilise all of your current skill set in a position that adds value to their clients' business. Call +44 (0)207 025 0237 or send an email to: <>enquiries@austalentco.com
RAISE YOUR GAME WITH A PA MENTOR

If you have recently started a new job as a corporate PA or Admin and would like to improve your PA skills, why not consider PA mentoring. A Consultant PA Mentor can walk you through best practices and give you the benefit of their experience. As a former PA with 25+ years experience and owner of Personal-Assistant-Tips.com, I can share my varied knowledge and provide some of the ideas you need to improve your know-how. As a Fellow of the Association of Personal Assistants (APA), I am an APA recommended Consultant PA Mentor. For more information visit www.personal-assistant-tips.com/Personal-Assistant-Mentoring.html

PERSONAL-ASSISTANT-TIPS.COM BLOG

Visit my PA Tips blog for more tips and advice for office professionals and sign up for an RSS feed. Paste the following link into your browser.

CONTACT US

We welcome your views and suggestions for input to the PA Matters newsletter and the personal-assistant-tips.com website in general so contact me today.

Tel: +44 (0)20 8684 5818 Mobile: +44 (0)7771 648521 Email: PAMatters@personal-assistant-tips.com Website: https://www.personal-assistant-tips.com Visit my Facebook Page