"PA MATTERS TO YOU" ISSUE 9
IS YOUR BOSS A PROCRASTINATOR?
Does your boss regularly put off for tomorrow what he/she should do today? We all procrastinate to a degree but some people adopt procrastination as a form of decision making, because not making a decision is a decision. This can be particularly frustrating if you are a PA and your boss habitually procrastinates. It introduces another factor into your busy day – that of chasing up everything your boss is supposed to be doing to keep on track with the days priorities.
The question is: what can you do to improve the situation? First, ask yourself: does he/she procrastinate on everything? If the answer is 'no' and your boss does not procrastinate on everything, perhaps the problem is not really the problem but just a symptom of the problem?
Perhaps your boss's selective procrastination habits are a direct consequence of incompatible work style? For example, you spend ages writing a detailed report about an issue affecting the office but your boss looks at the first page and the last page, drops it in his pending tray and leaves it there for a month. You find his behaviour hurtful, particularly because he is the one who asked you to write the report….but did he ask you to write 'A REPORT', or did he just ask you to put the details down on paper.
Ask yourself what tends to happen to reports that other people give him, do they also languish in the pending tray, unread? If this is the case, what is the real issue? Perhaps your boss prefers to receive information in pictorial form so that he/she can immediately assess the details – perhaps that's the real problem and the reason he/she has not read your report. This would suggest that his/her work style is 'visual'.
A boss with a visual work style should have information presented in the form of 5 or 6 PowerPoint slides that convey the issues, costs, problems and solutions in a brief and concise manner, with costs immediately apparent. A visual style boss is looking for a snapshot of the situation. With this in mind, you can see that your boss's procrastination stems from a dislike of complicated, wordy documents; therefore, all you need to do to change your boss's behaviour is to present your information and tell others to present their information to your boss in a visual style.
Places are stills available on the ADVANCED EXECUTIVE PA MASTERCLASS London, 5th & 6th November 2012Radisson Blu Edwardian Hotel, South Kensington, London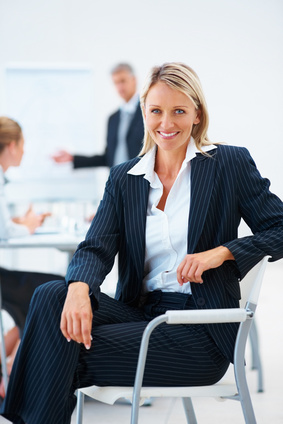 Join me, Marguerita King, MD of Personal Assistant Tips on this practical and insightful 2-day advanced Executive PA Masterclass, which will be held in London on Wednesday 5th & Thursday 6th November 2012. This course will show you how to significantly raise your profile as a Personal Assistant. It offers practical strategies and the latest in PA best practice advice that can put you well ahead of your peers. Learn strategies for effectively managing more than one boss and improving your relationship with your boss(es). You will also learn how to increase your boss's productivity as well as techniques for adding significant value to your PA role, while building on your personal brand. See below what others have said about this masterclass. FOR MORE DETAILS & TO DOWNLOAD A BROCHURE, PASTE THE FOLLOWING LINK INTO YOUR BROWSER.


https://www.personal-assistant-tips.com/Executive_PA_Masterclass.html

TESTIMONIALS

"….thank you again for running your inspirational and thought provoking course."

Executive Assistant to CEO, Midlands, England

"For the first time, a course with real practical tips, (a whole range as advertised). A different approach from the usual PA trainings."

Executive Assistant, Munich, Germany

""A thoroughly enjoyable and enlightening course which has given me several ideas for implementation upon my return to the office."

Kerry, Senior Secretary, Leeds Metropolitan University, England

Marguerita King

Marguerita King, Managing Director, Personal Assistant Tips, Suite 16413, 145-157 St John Street, London, EC1V 4PW, England Tel: +44 (0)845 862 2687, Mobile: +44 (0)7771 648521, Fax: +44 (0)207 183 9899, Email: PAMatters@personal-assistant-tips.com, Website: www.personal-assistant-tips.com,