---
Looking for "5-star" EA training?
THE EXECUTIVE ASSISTANT PRACTITIONER COURSE
is the gold standard of EA training
---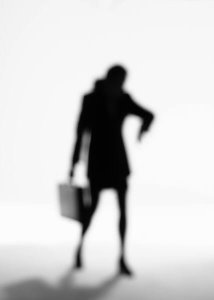 ---
JOIN PERSONAL-ASSISTANT-TIPS.COM
for full access to over 100 articles for PAs on this website £12.97
No renewal or annual fees
(Click here for currency calculator)
---
PA MENTORING TESTIMONIALS
"Marguerita is a very sincere and a confident mentor. She helps you to get to your goal by making them more specific and channelling your thoughts to achieving those goals. I am more confident and I have an effective job strategy, and a formula to take charge of my career as a result of the session with her. Thank you." Ayo, Personal Assistant, London"
"I am Business Intelligence - Assistant CEO, thriving reaching the position of Executive Assistant CEO. Marguerita's skillful approach of the particular topics I lack in administration and organization grew me overnight thus being able to face my new challenge in the utmost professional manner.' Diana, Executive Assistant, Switzerland
---
WEBSITE TESTIMONIALS

"Hello Marguerita: I've just spent a substantial amount of time reviewing your website and can only say one thing...AMAZING! Your insight into the needs of administrative professionals is absolutely mind boggling. Because I am currently updating my Virtual Executive Assistant website, the information you provide is right on time. Thanks for your willingness to be a valuable resource. P.J. Davenport, Davenport Executive Services"

"I love the easy style, packed with information set out in bite-size chunks, with good headings and excellent links. Check out the serviced apartment option - always a winner for the jaded business traveller staying awhile overseas. Travel pack list provides an excellent last-minute checklist to ensure the boss has all the essentials." CLP Consulting, Bromley, Kent, England

"Just came across your site - what a wealth of knowledge you have amassed! I have signed up for your newsletter and hope you don't mind me using some of your advice in the future. Kind regards." Angela, PA, www.ampmpa.co.uk, Bath, England"
---