---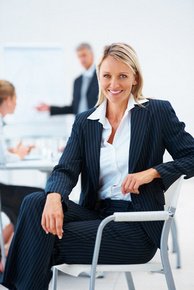 ---
Looking for top EA training?
THE EXECUTIVE ASSISTANT PRACTITIONER COURSE
The gold standard of EA training
---
THE ADVANCED EXECUTIVE PA MASTERCLASS
TESTIMONIALS
"Marguerita is a PA guru. The Advanced Executive PA Masterclass presents skills and tips that not only equip you in your role as a PA - but in every day life."

"Jessica, PA, London
"For the PAs who think they know it all, think again! Would highly recommend all Executive PAs attend this masterclass. You'll come away with valuable tips and knowledge."

Julie, EA to President, Alstom Renewable Power, Paris
---
PA DUTIES: MASTERING THE ESSENTIALS

TESTIMONIALS
"The case studies were a good way to make us think beyond what we would do as standard and endeavour to go one step beyond. It also gave a good insight into how the secretary should/could be utilised."
Alison, Admin Manager, Moody's Investors Service, London


---
IN-HOUSE PA TRAINING
We can deliver in-house/bespoke PA training at your offices for your PAs, EAs, Admins and secretaries."
---
WEBSITE TESTIMONIAL
"Dear Ms King, CONGRATULATIONS for your FANTASTIC website! I am absolutely impressed of the quantity and the quality of sound, useful advice you give here. Your website is referenced in a topic discussion in the LinkedIn website.....It is really a VERY, VERY GOOD JOB the one you have done here. CONGRATULATIONS and keep up the good job!"
Damian, PA, France