PERSONAL-ASSISTANT-TIPS.COM
"Personal-Assistant-Tips offers excellent PA skills development training courses for EAs, Executive Secretaries and Administrators, as well as PA mentoring and PA advice through our PA tips and advice resource website.


WELCOME Welcome to Personal-Assistant-Tips.com! Your online Personal Assistant, secretarial, Administrator and Executive Assistant resource platform for PA tips. This website will give you a good insight into the duties, objectives, skills and career attributes of the Personal Assistant, and office support professional. It offers effective advanced and refresher PA training courses for becoming a successful Personal Assistant. Personal-Assistant-Tips also offers in-house PA training that can be delivered in-house at your organisation's premises.
JOIN THIS WEBSITE for full access to over 150 articles for the PA professional with how-to direction and advice - including downloadable planning checklists and resources. Personal-Assistant-Tips also offers Personal Assistant mentoring for convenient and confidential EA advice and assistance.
Click here to sign up for our free monthly newsletter!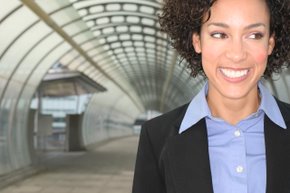 WEBSITE TESTIMONIALS "Marguerita is the Wikipedia of the PA profession"PA, London, England
"I highly recommend this website. It brings together all the essential information any PA/Secretary may need and is incredibly useful. A lot of time and effort must have gone into putting this together and I for one am incredibly grateful" Linda, PA, Surrey, England
I love the easy style, packed with information set out in bite-size chunks, with good headings and excellent links. Check out the serviced apartment option - always a winner for the jaded business traveller staying awhile overseas. Travel pack list provides an excellent last-minute checklist to ensure the boss has all the essentials. CLP Consulting, Bromley, Kent, England
Watch our brief company video
______________________________________________________________________
THE ESSENTIALS OF CONTINUOUS PROFESSIONAL DEVELOPMENT FOR PERSONAL ASSISTANTS
Personal Assistants can contribute as much as 40% to their boss's productivity; therefore, a good Executive Assistant is worth many times her/his salary. Paradoxically, when it comes to PA training and continuous professional development, PAs often have to battle with their boss to convince them to invest in effective PA training. PA training should be viewed as an investment, not an expense, because people are the most important resource. Executive Assistants pack their boss's parachute on a daily basis so PA training should be a priority. It is every PA's responsibility to understand the latest PA best practice strategies and changing PA objectives. This can only be achieved through regular PA refresher skills training. ________________________________________________________________________
SEVEN WAYS TO BECOME A GOOD EXECUTIVE ASSISTANT
Moving effortlessly from the role of a not-so-senior Personal Assistant to a senior-level Executive Assistant (EA) role will require a certain degree of proactivity as well as a thorough understanding of the EAs goals, objectives and duties. The following 7 tips represent the type of attributes you probably won't find in an Executive Assistant's job description.
1) Understanding your boss's objectives should be the most important goal for every Personal Assistant because the EA's core objective is to help their boss achieve his/her strategic objectives. To achieve this, EAs need to understand their boss's standards and boundaries, as well as being familiar with their boss's targets and goals. The best way EAs can familiarise themselves with these issues is by asking the boss to explain his/her decisions and reasons for doing things in a particular way.
2) Prevent unnecessary meetings - when taking messages, use your questions effectively to drill down to the heart of the matter; asking questions that the boss can act on without needing clarification. Use "who", "what", "why", "where" and "when" questions as the basis for your questions. Seek comprehensive answers the first time round. Asking the right questions will prevent time-wasting and unnecessary meetings.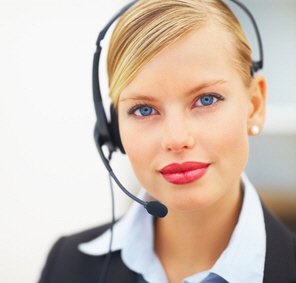 3) It's essential that you understand the wider issues within your organisation, such as the company's goals and that of it's main customers and competitors. Understanding these issues will help you to make decisions within the right framework.
4) Ask your boss to mentor you. This will encourage better teamwork and help the boss to understand the pressures and challenges that you are faced with. The boss is also more likely to explain why he/she has made a particular decision, which will give you an insight into his/her thinking and priorities.
5) Always provide a possible solution when approaching the boss with a problem. Make sure you have thought it through and can explain the pros and cons of the solution.
6) Be the boss's memory; a mind of useful information. Get clued up on personal things like the names of the wives of the boss's main customers (and their birthdays if you can manage it). Understand the issues and peculiarities of less senior members of your boss's team so that you can advise the boss and fill in gaps in his/her knowledge.
7) Always have a plan for continuous development. Don't allow yourself to be overlooked for training and development or promotion. Set goals for your development and identify training courses you would like to attend. Be an active part of succession planning for your own role - if you don't prepare the boss to accept that you will move onwards and upwards by making the necessary preparation, he/she will imagine that all manner of horrors will occur if you move on. This could cause your boss to block your progress.
GAIN FULL ACCESS TO OVER 150 ARTICLES ON THIS WEBSITE CLICK HERE TO JOIN THIS SITE FOR £12.97 ONCE-ONLY FEE

________________________________________________________________________




THE ADVANCED EXECUTIVE PA MASTERCLASS

Thursday 19th & Friday 20th November 2015

Central London, England

COMMENTS "For the first time, a course with real practical tips, (a whole range as advertised). A different approach from the usual PA trainings." "The Advanced Executive PA Masterclass was very informative and an eye opener. Marguerita clearly has a wide breadth of experience and is a font of knowledge on so many subjects. She managed to cover a wide range of subjects in 2 days while keeping a relaxed pace and friendly manner. The case studies were highly relevant and useful...I would thoroughly recommend this course." "Anyone thinking of doing this course should definitely go ahead and book! Marguerita is the fountain of knowledge and really knows how to get the best out of you! Very useful course content that I will carry with me throughout my career." CLICK HERE TO VIEW PA MASTERCLASS COURSE OUTLINE ________________________________________________________________________




PA DUTIES: MASTERING THE ESSENTIALS

Friday, 27 November 2015

Central London, England

COMMENTS

"Interesting and engaging. Nice to see everyday tasks made easier by taking a different approach." "Really enjoyed the day. I have a renewed sense of my role and loads of things I want to implement." "Very pleased with the course and new tips/thinking outside the box."
CLICK HERE TO VIEW PA DUTIES COURSE OUTLINE

________________________________________________________________________




________________________________________________________________________




PERSONAL-ASSISTANT-TIPS PA MENTORING An Effective Alternative to PA Training

Whether you are a PA, an Executive Assistant, a junior secretary or an Administrator, it is essential that you maintain your professional performance. PA mentoring is an effective, personalized resource for PA development that can significantly improve your effectiveness. It is a good way to improve your performance without attending a training course, particularly as advice is tailored to your specific challenges. Personal-Assistant-Tips offers face-to-face mentoring and telephone/email mentoring programmes. Click here for more on PA Mentoring.

________________________________________________________________________




CV/RESUME ADVICE TESTIMONIAL

"I am thankful that you helped me so quickly with my CV. I now feel more self-confident with this professional CV. Thanks to your tips and review the format is very clean and the content is powerful. Now the job hunting can start!"

Annette, Records & Information Manager, Germany




PREPARING FOR A BEHAVIOURAL STYLE PA INTERVIEW

Producing a winning CV/resume requires careful attention to the requirements of the job specification, but getting that interview is only half the battle. If you are due to attend an interview for a PA role, it would be prudent to assume that the interviewer will utilize a behavioural-style interview where he/she will seek to identify your range of skills through solid evidence.

Preparation is key to a successful behavioural-style interview. The trick is to thoroughly communicate your PA work experiences. Anticipate the type of questions you may be asked by the Hiring Manager and practice your responses. Behavioural-style interviews also seek to establish how you behave in particular situations.

The Hiring Manager will be looking for examples of recent experiences that are similar in nature to the specifics of the job description. Include in your examples elements such as details of tasks performed; any time constraints you encountered; mitigating circumstances and the outcome of the task. Was the task accomplished successfully? How did you overcome obstacles?Click here for more on behavioural-style interviews.

GAIN FULL ACCESS TO OVER 150 ARTICLES ON THIS WEBSITE

CLICK HERE TO JOIN THIS SITE FOR £12.97 ONCE-ONLY FEE


We hope you decide to join this website for full access to PA "how-to" articles and tips. Please review our PA training course options for advanced EA training and PA refresher courses which can also be delivered at your office premises. Our PA mentoring options provide a good alternative to attending a PA training course, and they allow PAs to address specific PA performance issues.

I hope you will find this site a very useful PA resource.



Marguerita King BSc DipPA Managing Director Personal-Assistant-Tips 20-22 Wenlock Road London, N1 7GU England Tel: +44 (0)845 862 2687 Fax: +44 (0)207 183 9899 Mobile: +44 (0)7771 648521 Website: www.personal-assistant-tips.com Facebook: https://www.facebook.com/PersonalAssistantTips Twitter: @Exec_PA_Tips

_______________________________________________________________________

________________________________________________________________________

WEBSITE TESTIMONIAL

"Dear Marguerita, I have just found your website and have spent hours going through the content - wow. This is fabulous and a real tool which I will make a lot of use of."

Tracy, Personal Assistant, Guildford, England"




JOIN PA TIPS

For full access to articles on this website JOIN PERSONAL-ASSISTANT-TIPSfor just

£12.97

No renewal fees, No annual fees

CLICK HERE TO JOIN

(Click here for currency calculator)

_________________________________________________________________________

WEBSITE TESTIMONIAL

"Dear Ms King, CONGRATULATIONS for your FANTASTIC website! I am absolutely impressed of the quantity and the quality of sound, useful advice you give here. Your website is referenced in a topic discussion in the LinkedIn website.....It is really a VERY, VERY GOOD JOB the one you have done here. CONGRATULATIONS and keep up the good job!"

Damian, PA, France

WEBSITE TESTIMONIAL

I love the easy style, packed with information set out in bite-size chunks, with good headings and excellent links. Check out the serviced apartment option - always a winner for the jaded business traveller staying awhile overseas. Travel pack list provides an excellent last-minute checklist to ensure the boss has all the essentials.

CLP Consulting, Bromley, Kent, England