BECOMING AN EXECUTIVE ASSISTANT
OBJECTIVES OF THE EXECUTIVE ASSISTANT
The high-level Executive Assistant role is light years away from the Junior Secretarial role in terms of duties, attributes and skills.
The titles "Personal Assistant" and "Executive Assistant" are often used interchangeably. But this should not obscure the fact that, in the true sense of the title, Executive Assistants are established professionals with proven managerial and operational skills and they often work at CEO level.
EAs should be fully aware of their boss's strategic goals and objectives, as it is the EA's responsibility to help the executive achieve his/her goals. Fundamental requirements of the EA role include the ability to prioritise, the ability to remain calm under pressure and the ability to remain focused. Executive Assistants have to cope with an ever shifting set of priorities; therefore, flexibility, adaptability and change responsiveness are essential attributes.
EXECUTIVE ASSISTANT TRAINING & DEVELOPMENT
Executive Assistants should have a principle of continuous professional development and EA training. They should keep abreast of technological changes so that they can quickly master new technologies. Keeping a watchful eye on the latest gadgetry and assessing and implementing the latest technologies is part of the Executive Assistant's responsibilities.
High level EA's invariably have a bachelors degree of some sort - usually in Business Administration or similar. High level EAs often have a masters degree. For bright junior Administrators, career progression can lead naturally to the senior EA role.
The EA role tends to expand to include important projects; therefore, the successful EA should have multi-faceted skills that include project management. Attending Executive Assistant training courses and EA seminars on a regular basis is a must for an EA's continuous professional development.
THE EXECUTIVE ASSISTANT'S CV
An Executive Assistant's CV will show a high level of IT literacy and the ability to trouble-shoot technical problems. The EA CV would also reflect strong decision-making capabilities and reflect competent numeracy. An EA's CV would also reflect the capacity to work independently and represent the boss at meetings and events. An EA's CV could also show examples of how they have mentored and developed administrative personnel who were direct reports. Ultimately, if EAs can provide evidence and examples of how they ran the business in their boss's absence, that would really establish their role as a senior EA role.
THE BOSS'S RIGHT HAND PERSON
Because of their long-term vision of the organisation, and their dependability, accountability and proximity to the boss, EAs are considered key players in the organisation - a fact that is not lost on colleagues.
As the boss's "right hand person" and his/her eyes and ears, Executive Assistants make up for gaps in their boss's knowledge and memory. As gatekeepers and confidantes to senior executives; they assume a lot of power in organistions. They also ensure that the boss remains accessible, while acting as gate-keepers for his time. Executive Assistants are discrete and maintain strict confidentiality. They are expected to work similarly anti-social hours as the boss, so it is not unusual for an EA to attend to an emergency at 1:00am.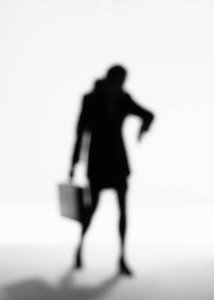 THE EXECUTIVE ASSISTANT'S KNOWLEDGE BASE
In addition to the above attributes and expectations, EAs should have a general understanding of ecommerce, health and safety, human resources procedure, and the basics of public relations, such as how to deal with the press.
EAs should know their boss's statutory responsibilities in order to ensure that they are met. The EA is relied upon to develop and maintain systems and procedures, and understand protocols, such as the company's purchasing protocol. Understanding corporate law and governance will help EAs to effectively support the Board of Directors. It is clear that the key to becoming an effective EA is regular and strategic Executive Assistant training through regular continuous professional development.
---
MORE ARTICLES
Persuading Executives to Give PAs the Training They Deserve
The Personal Assistant role
The Executive Assistant role
The Celebrity Personal Assistant
---
PERSONAL-ASSISTANT-TIPS TRAINING COURES
Advanced & Intermediate PA, EA & Admins courses
View our PA, EA & Admin Training Events
View Lunch n Learn PA Training Options
EA, PA, Admin Mentoring
GO TO SITE MAP
______________________________________________________________
JOIN PA TIPS
For full access to articles on this website JOIN PERSONAL-ASSISTANT-TIPSGain full access to over 150 PA, EA, Administrator and secretarial related articles for just
£12.97
No renewal fees, No annual fees
CLICK HERE TO JOIN
(Click here for currency calculator)
WEBSITE TESTIMONIAL
"Dear Ms King, CONGRATULATIONS for your FANTASTIC website! I am absolutely impressed of the quantity and the quality of sound, useful advice you give here. Your website is referenced in a topic discussion in the LinkedIn website.....It is really a VERY, VERY GOOD JOB the one you have done here. CONGRATULATIONS and keep up the good job!"
Damian, PA, France
WEBSITE TESTIMONIAL
I love the easy style, packed with information set out in bite-size chunks, with good headings and excellent links. Check out the serviced apartment option - always a winner for the jaded business traveller staying awhile overseas. Travel pack list provides an excellent last-minute checklist to ensure the boss has all the essentials.
CLP Consulting, Bromley, Kent, England
________________________________________________________________

For more useful tips for Executive Personal Assistants, join our PA professional Linked-in Group called "PA Tips".
________________________________________________________________
Go to Stress And The PA
Go to Become an Event Planner
Go to Job Search
Go to Tips on How to Get a Raise

MORE ARTICLES

From Executive Assistant Training and Duties back to Home Page



Disclaimer | Privacy Statement | Contact Us Directly