---

THE ADVANCED EXECUTIVE PA MASTERCLASS 
TESTIMONIALS
"The best of the Advanced Executive PA Masterclass is not the content (which was perfect), but for me it is about how to be more useful, powerful, and willing to do things and increase my boundaries. I see opportunities I didn't see before! THANKS!!!"

EA to CEO & President, Barcelona, Spain
"Fully satisfied about the course Marguerita presented. I feel like I learned from the best."

Lucia, PA, Tipico Co. Ltd, Malta
"Thank you so much, you presented exactly what you said you would. I've learnt loads!"

Aisling, EA to CEO, BNP Paribas, Dublin Branch
---
---
VENUE: In-house 
---
COURSE AGENDA & OUTCOMES
THE AIMS OF THIS COURSE

If you are looking for a top PA training course in London with top tips for Executive Assistants, the Advanced Executive PA Masterclass training course is without a doubt one of the best Executive PA training courses on the market today. It is designed for PAs and Executive Assistants who would like to develop world-class skills and become better strategic business partners to their executives. Executive PAs will learn how to approach their role from a strategic and managerial perspective, and how to become their executive's greatest influencer.
This is an enlightening and enjoyable 2-day course that is built around realistic case studies, problem-solving exercises and the development of practical managerial-level soft skills. 
This masterclass offers world-class Executive PA training delivered in an intimate setting. Our trainer is a former Executive PA and international trainer. She has expert knowledge of the EA role and its multiple challenges. PAs consistently rate this course as 5 out of 5 for excellence.
Useful tools, apps and resources are introduced in this course to help Assistants plan and organise their work, automate repetitive tasks, and make marginal gains that add up to greater efficiencies.  
THE LEARNING OUTCOMES OF THIS COURSE

As a result of attending this course, attendees will have a better understanding of the shifting responsibilities and expectations of the modern Executive Assistant role. They will be encouraged to record ideas in an action plan for implementation upon return to the office. After attending the course, Executive PAs will understand how to better assist their executives with working towards fulfilment of their strategic business objectives. EAs will also have a greater focus on the development of their own personal brand and career development.

---
"In just 2 days you will have the formula for developing a powerful strategic business partnership with your executive."
---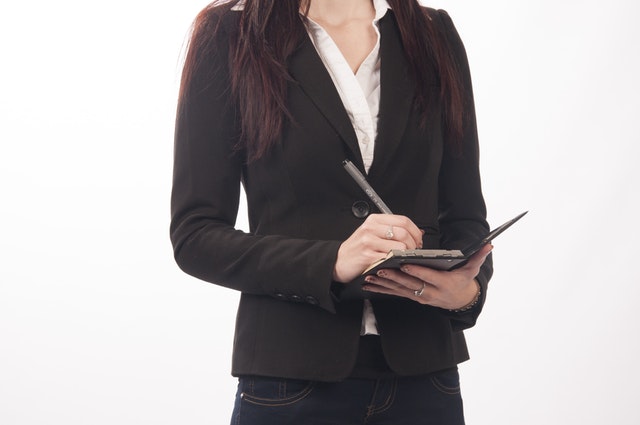 .
COURSE HIGHLIGHTS

- learn how to develop a powerful strategic partnership with your executive

- learn how to think critically and solve complex problems

- learn how to quickly plan a project

- learn how to build a notable personal brand to progress your career

- learn about a time-saving email management automation system

- learn a formula for influencing management

- learn how to create more time in your executive's diary

- learn how to identify and deal with time stealers

- learn how to prioritise the demands of multiple managers

- learn win-win negotiation strategies


COURSE OUTLINE (Day 1)
BUILDING A STRATEGIC PARTNERSHIP WITH YOUR EXECUTIVE
- Group exercise: The EA's role as a strategic partner - identifying strategic tasks
- Manager and gatekeeper: understanding the EA's objectives
- How to discover your executive's daily priorities without being told
- Applying forward thinking in your strategic partnership
- Understanding emotional intelligence - developing self-leadership behaviours

BLENDING IN WITH THE EXECUTIVE TEAM
- Developing the skill-set of a world-class Chief Executive Assistant (CEA)
- Group exercise: Understanding the rules of successful delegation
- Blending in with the executive team by increasing your leverage in the organization
- Working successfully with various management styles
- Group exercise: Prioritising the demands of multiple executives

MANAGING YOUR EXECUTIVE'S TIME & THE TEAM
- Exercise: Identifying activities that steal your time
- Time management models and strategies for prioritising your workload
- Time-saving email management systems and strategies
- Diary management: techniques for creating more time in the diary
- Group exercise: Understanding your team's needs and applying emotional intelligence when resolving issues with the team

UNDERSTANDING PROJECT MANAGEMENT PROCESSES
- Identifying the essential steps for successful project management
- Using a work breakdown schedule to understand the project workflow
- Group exercise: Creating a timeline event plan to quickly visualise a project
- Effective event and party planning tips
- Group EA problem solving session: an opportunity to discuss your PA issues and challenges

COURSE OUTLINE (Day 2)
COMMUNICATION SKILLS - GETTING WHAT YOU WANT FROM OTHERS
- Improving your written communication skills with concise wording and structure
- Verbal communication skills and persuasive body language
- Exercise: Using an influencing formula to create a successful business case
- Winning strategies for delivering a persuasive presentation
- Exercise: Verbally presenting your ideas to management
- Dealing assertively with others without causing offence

WIN-WIN NEGOTIATION & PROBLEM SOLVING STRATEGIES
- Understanding the rules of win-win negotiation
- Essential preparation for talking in terms of the other party's interests
- Exercise: practicing win-win negotiation
- Group exercise: problem solving – how to examine a problem from a 360° perspective

INCREASING YOUR MANAGERIAL POTENTIAL
- You and your personal brand: identifying sources of the EA's power and components of a personal brand
- Exercise: A quiz for assessing your personal brand
- Group exercise: how to impress a new executive and thoroughly prep to ensure a good first impression
- How to identify tasks that add value to your role
- Strategies for maximising your performance review scores

MOVING FORWARD IN YOUR CAREER
- How to maintain continuous EA development using professional resources
- Formulating an "Elevator Pitch" that will do justice to your brand
- How to create a powerful career story
- Exploring the Virtual Assistant role
- Useful tools and resources for your EA toolkit
- Using LinkedIn to portray an outstanding personal brand

PLUS 6 months of FREE PA mentoring on a monthly ask-a-question basis.
DOWNLOAD IN-HOUSE EA/PA TRAINING BROCHURE
---
COURSE TESTIMONIALS
"Many examples, stories, different ways of presenting material were adopted, relevant, engaging, excellent course. Very good trainer!" 
Bruno, EA, Dublin
.
"This course has been so fundamentally useful and intriguing. I go away with top tips for developing myself as an EA. I have gained further skills and knowledge and I look forward to applying them in my current role." Roopal, EA, London
"Highly recommend and Marguerita is clearly very experienced. The pace of the course is also ideal - you're engaged all the time." Purdey, PA, Atlas Insurance, Malta
"Marguerita is a PA guru. The Advanced Executive PA Masterclass presents skills and tips that not only equip you in your role as a PA - but in every day life." Jessica, PA, London
"I am glad to have had such an excellent opportunity to attend such a high-level training. I am going back to my office with my 2-page Action Plan and eager to practice what I have learnt." Isabelle, PA to CEO, Mauritius

"Thank you Marguerita for this course. It was perfect, and I will do it again in a few years to check if I'm still on track." Deborah Dufour-Vannier, EA, Docapost, Paris

"Marguerita managed to inform us on various extremely necessary issues that will further help us in work." 
Alona, Legal Team Assistant, SORAINEN ZAB, Latvia
"I would recommend this course to those wishing to progress into an EA role, but also will be so beneficial to experienced EAs wishing to sharpen their skills, improve their personal brand and begin planning their future career. Thanks Marguerita - so much to think about and reflect on." EA, London

"High-level masterclass – good tips and good inspiration."
Tina, PA, Zealand University Hospital, Denmark

"This course is a must for all EAs and PAs. The work and exercises are so valuable and you come away with so much. My action plan is full!" Lisa, PA to MD, England
"Helpful and insightful. Also for PAs with 20+ years of experience."
Cindy, Management Assistant, ING, Netherlands
"Very useful course. Productive sessions on real-life PA issues. Very practical." Val, PA, London
"Found the course really interesting. Good mix of people from all over Europe." Sally, Administrator, Wales Audit Office, Wales
"Two interesting days learning how to progress and how to achieve success. I am returning with lots of new ideas to be implemented. Thank you!" Celia, PA, ICPS, Mauritius
"Brilliant course! Marguerita was really informative and knowledgeable about all aspects of the Executive PA role." Jo, PA, Capital One, England
"For the PAs who think they know it all, think again! Would highly recommend all Executive PAs attend this masterclass. You'll come away with valuable tips and knowledge."  Julie, EA to President, Alstom Renewable Power, Paris
"For the first time, a course with real practical tips. A different approach from the usual PA trainings." EA, Munich, Germany

"This was a great class! Very engaging and educational. Marguerita presented very professionally and answered all questions well. The content of the course was relevant and useful in the PA role." Liz, EA, Symantec Corporation, England
---

COURSE PRICE
TOTAL PRICE: £3799.00 (inclusive) up to 8 trainees
INCLUDED IN PRICE: The taught course, workbooks, Certificates of Achievement, 6 months of EA mentoring, applicable taxes, trainer's travel and hotel expenses for courses taught outside England and Wales. Subject to in-house training terms and conditions. 
HOW TO PAY: Please contact us for an invoice.
DOWNLOAD IN-HOUSE EA/PA TRAINING BROCHURE
---
ASKING FOR TRAINING
The best way to employ pester power when asking for PA/EA training is to turn "NO" into "KNOW". Let us show you how!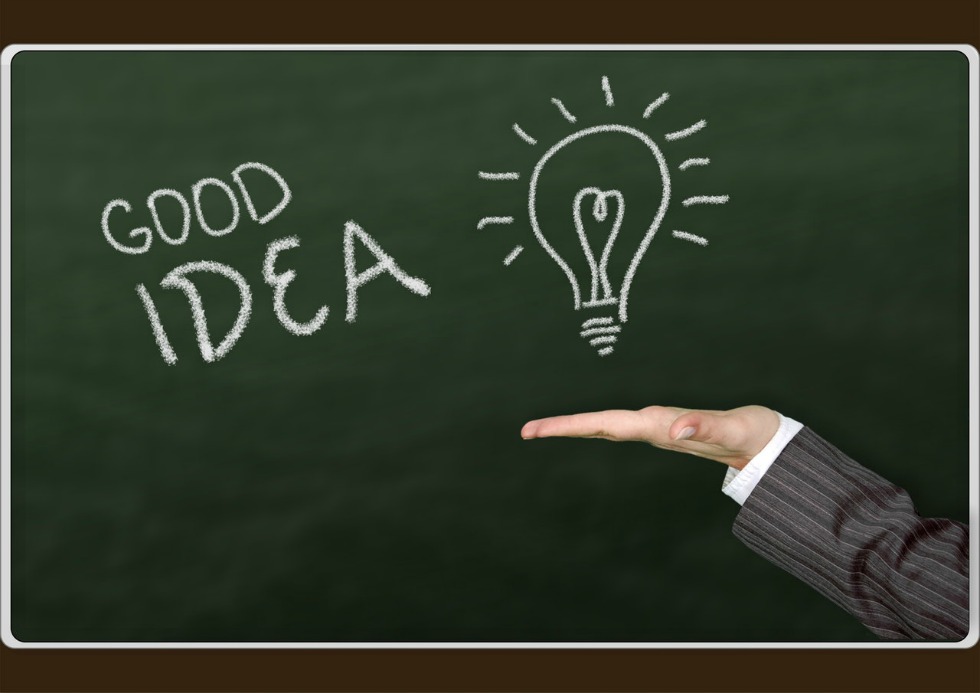 Whether you choose to present a business case to your executive or choose to present your case verbally, we can create a powerful business case for training on your behalf, that will turn "no" into "yes". Click on the link below to view our suggestions for writing a convincing business case and contact us if you need assistance - free of cost - "no obligations". 

HOW TO WRITE A BUSINESS CASE FOR EA TRAINING
---
VALUE FOR MONEY 
PROVEN EFFECTIVENESS & VALUE FOR MONEY

1. Consistently rated as "excellent" by attendees

2. Pre-course questionnaire for problem solving session

3. World-class Executive PA tuition by former Executive PA

4. Workbook with slides, case studies and resources

5. 20% discount off course price for "PA Tips" Student Alumni

6. Certificate of Achievement awarded
7. *6 months of FREE follow-up support mentoring

* FREE FOLLOW-UP SUPPORT PA MENTORING
Personal-Assistant-Tips provides course follow-up and support with 6 months of free PA mentoring on a monthly ask-a-question basis. 
OUR CLIENTS CHOOSE US BECAUSE

1. PAs learn from one of the best expert EA trainers in the world
2. Our real-world approach to your challenges will stretch your perception of PA issues and how to tackle them
3. Our courses are uniquely high-end in quality and provide exceptional value for money
4. Our repeat clients and client recommendations
5. Our testimonials demonstrate how attendees experience our training.
.
WE HAVE TRAINED THE BEST
We have trained Assistants from the best organisations so you're in good company. Previous clients include PwC, NHS, Marks & Spencer, BP, UNESCO, ING, European Training Foundation, E-On, Symantec, Provident, Roche, The Environment Agency, The Cabinet Office, Capital One, Alstom Energy, European Patent Office, Ferring Pharmaceuticals, Moody's Investors, BNP Paribas, European Agency for Fundamental Rights, and Legal & General, to name a few.
---
If you improve your PA skill-set by "X",
the "WHY?" will become obvious! - Luck is when opportunity meets preparation. 
---
WHY YOU SHOULD ATTEND
As mentioned early, the Advanced Executive PA Masterclass is among the best Executive Assistant training courses in the world today, and for this reason, Executive PAs should make every effort to attend. Assistant training is an investment, not an expense - it is maintenance for EAs, so it's prudent that executives give priority to training the Executive Assistants they intend to keep.
A recent Hays Secretarial survey found that 90% of executives believe they could not do their jobs properly without their PA. Therefore, PAs need to be at the cutting edge of their profession to better assist their executives. Attending this course will provide an opportunity for Executive PAs to stretch themselves and build their skill-set.

WHO SHOULD ATTEND THIS COURSE

Executive PAs, Executive Assistants, Senior Personal Secretaries, Personal Assistants, Senior Administrators and Office Managers.
HOW THE TRAINING IS DELIVERED 

Training is delivered using practical case study reviews, stories, group problem solving sessions, role-play, and coaching, so that attendees gain a thorough understanding of the issues and solutions. 

---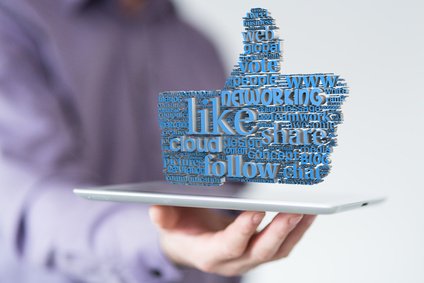 ---
TESTIMONIALS

"Course content was excellent. Time for personal comments and feedback. Good tips and take aways which are easy to put in place."
Joycelyn, Commercial Assistant, KBA NotaSys, Switzerland

"I have thoroughly enjoyed the past two days...Marguerita's presentation style was first class. The pace of delivery was just right and the content addressed my every need to enable me to take away tips and behaviours to improve on my skill-set. Thank you!" 
Nicky, PA to Directors, Willis, England

"Every PA should attend this course. Time is used adequately and you catch so many tips to stimulate thoughts and positive self-criticism." 
Sara, PA, Magaldi Power, Italy

---
COURSE FACILITATOR
ABOUT OUR FACILITATOR
The Masterclass is taught by Marguerita King, expert international Executive Assistant trainer, Consultant PA Mentor, speaker and owner of Personal-Assistant-Tips. Marguerita has a bachelor's degree in psychology, a diploma in personal assistance and practical experience of leadership and running a business. 
Marguerita has more than 25 years' Executive PA experience and has written hundreds of articles on PA skills for newsletters, publications and personal-assistant-tips.com. She has been described as "a PA guru" and "the Wikipedia of the PA profession". Marguerita develops PA training courses and trains PAs from around the world.
VENUE

All courses are taught in-house and delivered at the client's premises or other specified location, to groups of up to 8 trainees 
IN-HOUSE LUNCH & LEARNS

We also offer in-house Lunch 'n Learns for your PA support team. Lunch 'n Learns are 1.5 hour modules that can be taught during a lunch period at your offices. download Lunch and Learn brochure for full details or contact us by email. 
---

COURSE PRICE
TOTAL PRICE: £3799.00 (inclusive) up to 8 trainees
INCLUDED IN PRICE: The taught course, workbooks, Certificates of Achievement, 6 months of EA mentoring, applicable taxes, trainer's travel and hotel expenses for courses taught outside England and Wales. Subject to in-house training terms and conditions. 
HOW TO PAY: Please contact us for an invoice.
DOWNLOAD IN-HOUSE EA/PA TRAINING BROCHURE
HOW TO WRITE A BUSINESS CASE FOR PA TRAINING
---
JOB SEARCH MENTORING
If you are not earning your usual monthly salary, that is what your PA / EA job search is costing you. What is your career story? Personal-Assistant-Tips can show you how to stand out at interview by making your career story work for you.
---
---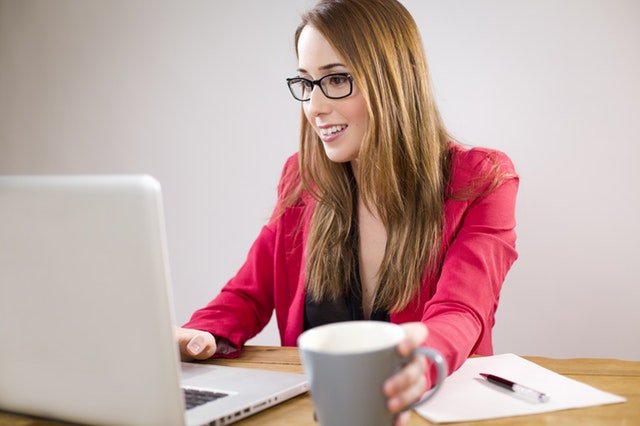 MENTORING PROGRAMMES
Check out our mentoring programmes for individuals and corporate groups, and conducted online, via telephone, or in-house at your offices.
---
PERSONAL-ASSISTANT-TIPS
EA/PA TRAINING COURSES
The Executive Assistant Practitioner Course
PA Duties: Mastering The Essentials
SEE ALSO
Persuading Executives to Give PAs the Training They Deserve
---



From Advanced Executive PA Masterclass Back to Home Page
Disclaimer | Privacy Statement | Contact Us Directly