Personal Assistant Duties and Attributes

THE PERSONAL ASSISTANT ROLE versus THE EXECUTIVE ASSISTANT ROLE
The Personal Assistant role is becoming increasingly similar to the Executive Assistant role as employers become more aware that titles are powerful incentives for employee recruitment and retention. Employers have discovered that they can pay employees less if they offer them a more impressive title. Consequently, many EA jobs could accurately be categorised as PA roles. (See attributes of Executive Assistant role.)
Personal Assistants should fully understand the scope of Personal Assistant duties and the required attributes. If you are considering a career as a corporate Personal Assistant, Senior Secretary or Senior Administrator, you will find the following outline of typical PA skills, goals, objectives and duties useful. They represent the attributes hiring managers and employment agencies look for when filling PA positions; especially PA jobs that command a high salary.

PERSONAL ASSISTANT ATTRIBUTES The attributes of an effective PA are: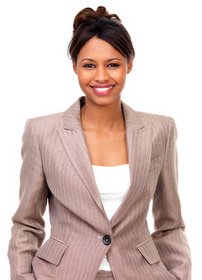 - efficient - discretion - flexible - self-motivated - organised
- proactive - a good communicator
One of the most important requirements of the PA skill-set is IT literacy. At the very least, PAs should have advanced-level skills in Word for Windows and Microsoft PowerPoint. And at least an intermediate level knowledge of Microsoft Excel.

MAINTAINING PERSONAL ASSISTANT DEVELOPMENT PAs manage and source resources and conduct research, so they need to be well informed, and internet savvy. They also need to keep up-to-date with the latest office gadgets and industry best practices; therefore, PA refresher training and advanced-level PA training are essential for maintaining the PA's continuous professional development.

WORKING UNDER PRESSURE Personal Assistants are calm under pressure and capable of thinking on their feet in a crisis. They typically support senior managers, executives and teams. Gone are the days when PAs worked exclusively for one manager. Private secretaries, Celebrity Personal Assistants and PAs who work for high-net-worth individuals typically work for one person, but corporate PAs often acquire more and more managers over time and the diary and inbox management pressures that accompany them. This makes the PA role a highly stressful one, as PAs also have to accommodate special projects and deal with shifting priorities.
PAs should be capable of competently dealing with situations in their boss's absence and should be confident enough to delegate upwards on their boss's behalf. Maintaining confidentiality is a fundamental requirement of the PA role, and building a strategic partnership with their boss is only possible if PAs understand their organisation's goals and their boss's strategic objectives.

UNDERSTANDING PA DUTIES Corporate Personal Assistant positions demand competence and skill in the following tasks:
- reading, monitoring and responding to your boss's email, - answering calls and liaising with clients competently, - preliminary drafting of correspondence on your boss's behalf, - delegating work in your boss's absence, - diary management, - planning and organising meetings, - organising complex travel - taking action points and writing minutes, - preparing papers for meetings, - taking dictation, - planning and organising events, - conducting research, - preparing presentations, - managing and reviewing filing and office systems, - typing documents, - sourcing and ordering stationery and office equipment, - managing ad hoc projects
The above list is not exhaustive - the scope of the Personal Assistant role can be wide and varied.
As mentioned above, the Personal Assistant title and the Executive Assistant title are sometimes used interchangeably. But generally speaking, the senior Executive Assistant role is a middle management role that demands a good grasp of business operations.


MORE ARTICLES
Persuading Executives to Give PAs the Training They Deserve
The Executive Assistant role
PERSONAL-ASSISTANT-TIPS EA/PA TRAINING COURSES
The Executive Assistant Practitioner Course
Advanced Executive PA Masterclass
PA Duties: Mastering The Essentials
In-house PA Training
Lunch 'n Learn PA Training
EA, PA, Admin Mentoring
GO TO SITE MAP
___________________________________________________________________
JOIN PA TIPS
For full access to articles on this website JOIN PERSONAL-ASSISTANT-TIPSGain full access to over 100 PA, EA, Administrator and secretarial related articles for just
£12.97
No renewal fees, No annual fees
CLICK HERE TO JOIN
(Click here for currency calculator)
WEBSITE TESTIMONIAL
"Dear Ms King, CONGRATULATIONS for your FANTASTIC website! I am absolutely impressed of the quantity and the quality of sound, useful advice you give here. Your website is referenced in a topic discussion in the LinkedIn website.....It is really a VERY, VERY GOOD JOB the one you have done here. CONGRATULATIONS and keep up the good job!"
Damian, PA, France
WEBSITE TESTIMONIAL
I love the easy style, packed with information set out in bite-size chunks, with good headings and excellent links. Check out the serviced apartment option - always a winner for the jaded business traveller staying awhile overseas. Travel pack list provides an excellent last-minute checklist to ensure the boss has all the essentials.
CLP Consulting, Bromley, Kent, England
________________________________________________________________
SEE ALSO:
Go to Executive Assistant Duties
Go to How to Build a Good Relationship With Your Boss
Go to How to Deal With Difficult People
Go to Personal Assistant Coach/Mentor
Go to How to Write a PA Resume
Go to Tips For Dealing With Job Loss
Go to How to Prepare For an In-tray Exercise
Go to The 40 Most Common Job Interview Questions
Go to Writing Minutes of Meetings
From Personal Assistant Attributes to Home Page



Disclaimer | Privacy Statement | Contact Us Directly