---



Personal Assistant




Job Search Mentoring





---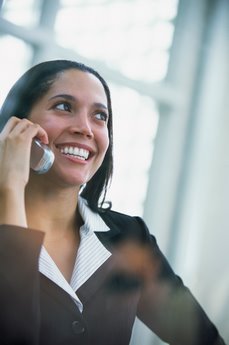 In the job market you are a product; is your marketing effective?
We can help you to showcase your niche and make it irresistible.
---
Why Choose PA Job Search & Career Mentoring?
 Personal Assistant job search and career mentoring is an effective way for Assistants to quickly master job search strategy and understand their strengths. "Attitude" is a key component of a winning job search, because seeing the job search exercise as a job of itself will bring quick success in securing that dream job.
Every job requires the right suite of skills, and this is where the independent guidance of a professional job search Consultant, who is an expert in the Executive Assistant field, can fast track your understanding of your career options and help you understand today's job search challenges.
If you are a PA/EA facing redundancy it can be an uphill struggle getting your mind in alignment with the requirements of today's job search: your mood, your assumptions about what works, and most importantly, what makes your CV stand out. 
Keep in mind that you are a business of one and every business needs an effective sales pitch. Knowing what to say to hold a Hiring Manager's attention is a significant part of the battle. Our job search and career mentoring programmes will help you to understand the "pain" that the Hiring Manager is trying to alleviate. They will also help you to identify your strengths, upgrade your personal brand, and build your professional network.
If your organisation is offering a choice of outplacement services as an employee benefit for staff who are going through redundancy, why not request our job search and career mentoring programme as part of that courtesy.
How We Can Help Your Assistants
We can assist your company's outplacement efforts with job search mentoring and career guidance for Personal Assistants, Executive Assistants, and all the members of your Assistant support team who are leaving the organisation. We can help them to quickly learn the kind of job search skills that will put them ahead of their peers in the job search process, and help them to evaluate their career.
We can provide our services online or in-house at your offices, where our Consultant can mentor and train groups of Assistants face-to-face. Our programmes are "off-the-shelf" and "bespoke", and tailored to the specific requirements of the Assistants in your support teams. They will benefit from the guidance of an expert in their field who can also assist them with starting a business. Our programmes run from one month to 8 months.
Our comprehensive programme covers:
-       Career mentoring
-       Personal branding
-       Professional networking
-       Job search skills
-       Researching the market
-       CV writing
-       Preparation for interviews
-       Win-win negotiation
-       New business start up advice
 As you know, organisations benefit from this type of service because it preserves the morale of those employees who were fortunate enough to keep their jobs. They will appreciate the way their colleagues are supported through the redundancy process.
We can also offer PA strategy mentoring programmes for the Assistants that will be staying. Contact us for details.
DOWNLOAD A BROCHURE
---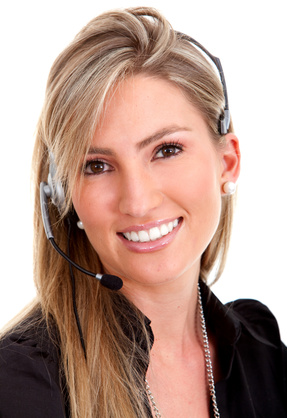 ---
JOB SEARCH
MENTORING PROGRAMMES
---
Personal Assistant Career & Job Search Mentoring
(4 weeks: online and/or telephone, plus emails)
 The most important strategy you can employ in the job search is "preparation". This is a process that should start as soon as possible if you are looking for a job or suspect that you may be looking for a job in the not too distant future. This programme provides short, sharp upskilling that shows you how to see things from the hiring manager's perspective. Our Consultant Mentor will help you do the necessary groundwork that brings success. This programme covers the following.
 - Personal branding & career evaluation
- CV writing & cover letters
- Researching companies & business networking
- Interview questions, preparation, and process
COMMENT
Marguerita is a very sincere and a confident mentor. She helps you to get to your goal by making them more specific and channelling your thoughts to achieving those goals. I am more confident and I have an effective job strategy, and a formula to take charge of my career." Ayo, Personal Assistant, London
Per person: £300.00 (inclusive)
Groups: Contact us for special group rates
DOWNLOAD A BROCHURE
---
Bespoke PA/EA Career & Job Search Mentoring
(One-to-one or groups - online or in-house)
 We can create a comprehensive bespoke programme for your Assistants covering career and job search strategy. This programme can be delivered online with aspects delivered in-house at your offices where our Consultant can mentor and train groups of up to 8 Assistants face-to-face over a period of up to 8 months. Our programmes cover the following areas:
- Career mentoring
- Personal branding
- Professional networking
- Researching the job market
- CV writing
- Preparation for interviews
- Win-win negotiation
- PA/EA strategy training
- New business start-up advice
COMMENT
"I can thoroughly recommend this programme to any passionate, career driven EA. Marguerita is an incredible mentor and her experience and advice are invaluable. My confidence has sky rocketed since the start of the programme and I put this down to the empowerment I felt from Marguerita. She has been supporting, empathetic and patient in listening to my problems and challenges and manages to turn it all on its head - I've learnt so much from her. Thank you." Jenine, EA, England
Contact us to discuss 
We Also Offer
Click here for a wider range of PA/EA mentoring programmes, along with in-house PA/EA training options. 
DOWNLOAD A BROCHURE
---
MORE COMMENTS
"I really enjoyed the mentoring with Marguerita. I loved having a safe space to discuss the challenges of a new role and work through potential solutions. Marguerita had a lot of great ideas that I would never have thought of myself."
"With Marguerita's insight and helpful tips I was able to create a concise and powerful resume. I highly recommend her!"
---
ABOUT OUR CONSULTANT EA MENTOR
Our Consultant PA Mentor is Marguerita King BSc DipPA. She is the founder and Managing Director of Personal-Assistant-Tips and a former Executive PA with over 25 years' experience. Marguerita has been called "A PA guru" and "The Wikipedia of the PA profession".


MARGUERITA'S COMMENTS
"I am passionate about increasing PA know-how. I currently live in London, England where I grew up. I remember the days when girls aspired to be secretaries and the skills that really mattered were typing speed, accuracy and tabulation. Much has changed in the PA profession since then, and PAs are constantly challenged to add more and more value to their business partnerships.
As a Consultant PA Mentor, I have worked with PAs at the top of their profession, as well as those who are just starting out. Assistants have a myriad of transferable skills, which gives them a lot more career options than they imagine. In the job search process, the trick is to know how to present those skills so that the type of jobs you can apply for is greatly increased. This will move you forward in your career.
 I have been keenly observing the job search sector for 10 years and have developed a good understanding of how Assistants should present their CV, and how they should demonstrate their attributes at interview. My understanding of the Executive Assistant role helps me to fully understand the kind of "pain" the Hiring Manager is trying to alleviate by creating a specific PA position, and this is what I bring to the relationship.
 When I started my career as a junior secretary it was easy to work my way up to senior PA roles. I tried other paths in my career after completing a BSc in psychology, which improved my capabilities. Today's PA is well advised to aim for good academic qualifications; particularly as PAs and EAs are now expected to be strategic partners to their principals and assume more middle-management tasks.
 As a former Executive PA I am very aware that executives ask their Assistants to undertake tasks and projects that are outside their PA skill-set. This led me to create a website in 2009 specifically for Assistants, which I named Personal-Assistant-Tips.com. This website provides a one-stop information hub with over 100 articles for the PA professional.
 I have written and developed PA training courses, including "The Executive Assistant Practitioner Course", and have delivered training in Europe, the Middle East, Africa, and the Far East."
Marguerita King BSc DipPA
Managing Director
Personal-Assistant-Tips


Please call us on +44 845 862 2687 if you would like to discuss mentoring options, or fill in the inquiry form below.
HOW TO WRITE A
PA MENTORING BUSINESS CASE
---
 GETTING SIGN-OFF FOR MENTORING
The best way to employ pester power when asking for PA mentoring is to turn "NO" into "KNOW".
Let us show you how!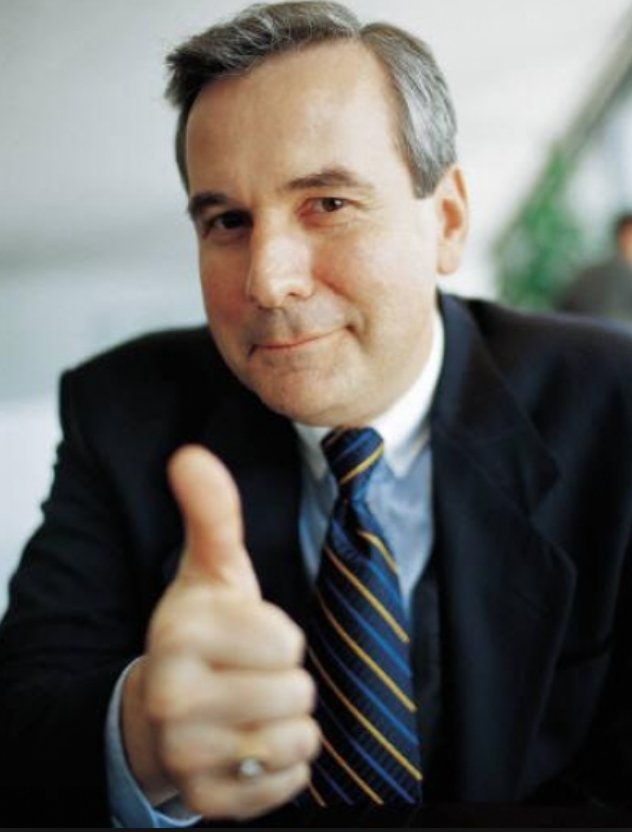 Whether you choose to present a business case to your executive or choose to present your case verbally, we can create a powerful business case for mentoring on your behalf, that will turn "no" into "yes". Click on the link below to view our suggestions for writing a convincing business case and contact us if you need assistance - free of cost - "no obligations".
HOW TO WRITE A BUSINESS CASE FOR PA/EA MENTORING
---
---
PERSONAL-ASSISTANT-TIPS
EA/PA TRAINING COURSES
The Executive Assistant Practitioner Course
The Advanced Executive PA Masterclass
The PA Duties: Mastering The Essentials Course
In-house PA & EA Training Courses
Lunch 'n Learn mini PA Courses
SEE ALSO
Persuading Executives to Give PAs the Training They Deserve
WEBSITE TESTIMONIAL
I love the easy style, packed with information set out in bite-size chunks, with good headings and excellent links. Check out the serviced apartment option - always a winner for the jaded business traveller staying awhile overseas. Travel pack list provides an excellent last-minute checklist to ensure the boss has all the essentials.
CLP Consulting, Bromley, Kent, England
From Personal Assistant Mentoring back to Home Page
---
| Privacy Statement | Contact Us Directly