.


ASKING FOR TRAINING 



Turning "no" into "know" 


.

---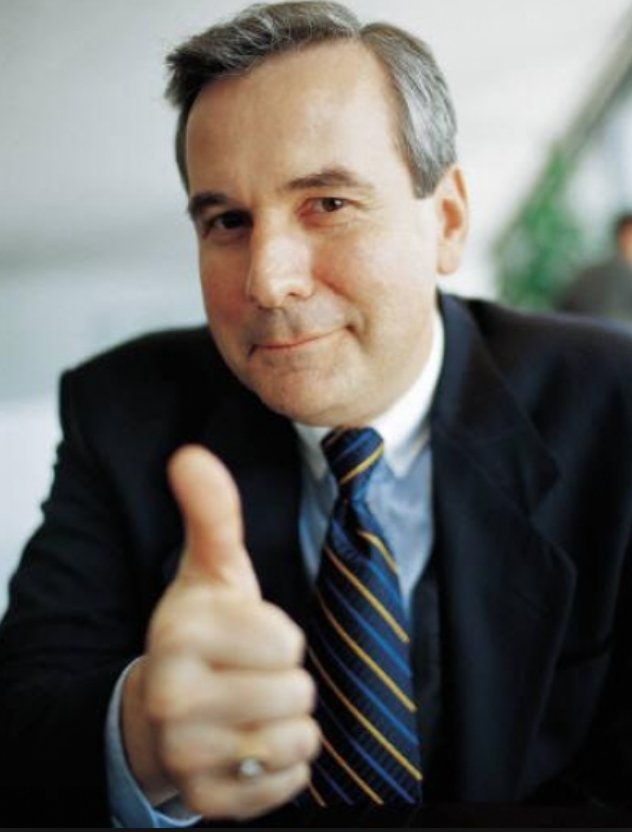 ---
STRATEGIES FOR GETTING A "YES" TO TRAINING
We understand the issues and difficulties Assistants often face when seeking approval for training. Staying relevant in the Assistant role is one of the biggest challenges for the PA professional. As Assistants mature in the profession it is essential that they regularly update their know-how with the latest best practice, and gain knowledge of new procedures and quicker ways of doing things. It is also important that Assistants never stop learning and keep growing their professional brand; which makes professional development their responsibility.

The following suggestions are designed to inspire you to ask for training and guide you through the process and strategies that turn "no" into "know". Information is key. How you present it and how persistent you are in your efforts to get approval will make all the difference. 

Be brave! Your boss will respect you for asking. It shows that you have assumed responsibility for your own development. Be sure to demonstrate how you will add value to the business. You may think you won't get the ok to attend that training course but you won't know until you try. This time, you will ask for training with a business case.
If the answer is "no", find out what you need to do next time to make it a "yes". The mere fact that you prepared well and made your case for training in a strong and professional way is likely to impress your boss. It could ultimately result in professional gains that bring continuous development in other ways.  


---
HOW TO ASK FOR TRAINING 
WRITING A BUSINESS CASE FOR PA/EA TRAINING/MENTORING
When writing a business case for training, try to prove to your boss that you have sufficiently analysed your training needs and selected the right course at the right price. You also need to satisfy your boss's concerns regarding the following.
- What is the Return on Investment  (RoI) - Do the maths. How much time (% of salary) could the new/updated skills save you? Time is money.
- How will you share best practice with other Assistants in the business?
- Why is training important to you now or professional mentoring?
- Will you deliver more in your role or deliver better quality work than you currently deliver?
- Which skills gaps will you bridge, or which additional skills will you learn? 
Present figures that are based on how much time as a percentage of your salary, you currently spend doing certain tasks. Then show the monetary saving the company can make if you learn more effective ways of completing those tasks.  
If you think the answer to your request for Assistant training or mentoring is going to be "no", use the following ideas to present a convincing business case. Your business case should cover as many of the following points as possible. 
Your Company's Needs
Say that you would like to attend an external training course because they are better equipped to show Assistants how to:
- make better decisions
- save time and money
- avoid costly mistakes
- innovate and stay ahead of their peers
- be more effective at helping executives increase revenue
Your Objectives
- Show how training will close a skills gap
- Show how training will prepare you for an upcoming promotion 
- Explain how you will bring value to the business by sharing best practice with other Assistants in the business
- Explain how your professional development represents a good return on investment (RoI) - how much time will you save your executive
- Say how your training objectives will prepare you for the future?
- Tie key learning outcomes to your performance review objectives
- Tie key learning points to the fulfilment of your 1-year or 5-year professional development plan
- Tie learning outcomes to the goals of your department or company
- Mention how the training will further the team's objectives 
- Show that you have done your research and the course you would like to attend comes highly recommended
- Point out which aspects of the course will help you to bring additional skills to the role
Course/Mentoring Content
Modules: List the main modules and say what type of problems they will solve. Paste the entire course agenda into the document.
Delivery: Describe the type of training delivery that will be used (classroom tutoring, group case studies, role-play, etc.)
Workbooks/Action Plan: Say that you will use the information in the workbooks / Action Plan as a future referencing tool, and for implementing best practice.
Course Dates/Venue: Include course dates and say which date you would like to attend on. Also include the address and a few details about the training venue. 
Follow-up Activity
You should include the follow-up activity mentioned in the course details. Things like free support PA/EA mentoring, or being subscribed to a  free monthly newsletter, or social media forum. 
Prices
Include early bird price
Include standard price
Include applicable taxes (are taxes included in price?)
State the monetary value of any discount you have negotiated
Extra Benefits
Explain any additional benefits you will receive such as 20% off future products, or a hot buffet lunch.
Trainer/Coach Qualifications and Background
To prove that the trainer is suitably qualified to train or mentor you, include a brief bio on the trainer, outlining the trainer's experience, qualifications and attributes. This can usually be found on the "About Us" page on the website or in the brochure.
Include any accolades found on the website, such as "PA guru" 
Show what past attendees thought of the training by cutting and pasting some of the best of the testimonials on the website, and statements like "rated 5 out of 5 for excellence". 
How Will You Add Value?
Finish your business case by returning to the issue of "Return on Investment". Say that given all that is mentioned above, you strongly believe that training / mentoring is a good investment for the business, not just an expense.
Remind your boss that you will share what you have learnt with other Assistants in the business by sharing best practice. 
You should also add a reminder that this personal development activity will significantly improve your personal brand and make you more of an asset to the business.  
Finally, thank your boss for the opportunity to present the business case and say that you are available to clarify any points raised. Tell your boss when the early bird price will expire, and if time is limited, provide a date for response/decision.
If The Answer is "No"
If you don't get approval for training ask why, and find out what you have to do differently next time to get approval.
- Offer to take a day or half-day of your own time for the training
- Offer to pay for the hotel if the company pays for the flights and registration 
- Consider self-investment but make it really clear at your performance review that you were so serious about continuous development that you self-financed it.
- Suggest in-house training for your entire PA support team, which can be as little as half the price of a place on the open course.
"The road to success is always under construction!"
---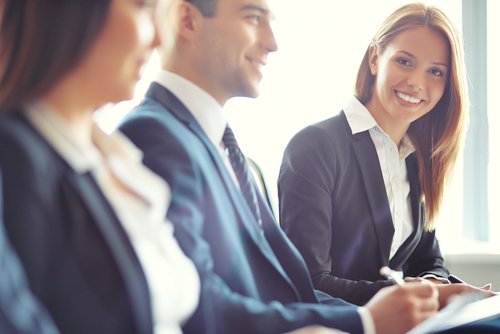 The Executive Assistant Practitioner Course  

Location: in-house at your premises
 
The Executive Assistant Practitioner Course is the ultimate in PA/EA career development training. This 3-day course is 5-star training that takes a 360-degree approach to EA upskilling.
COMMENT
"Huge thanks for a very informative and carefully structured course!"
Ilaria, PA to the Provost, Worcester College, Oxford, England 
---
REQUEST A MENTORING/TRAINING PROPOSAL
We can provide a personalised Assistant mentoring and/or training proposal to give to your executive. The proposal would summarise the essential information found in the relevant brochure, but worded in such a way that it speaks from the Assistant's unique perspective and takes into consideration the goals and values of your business.
---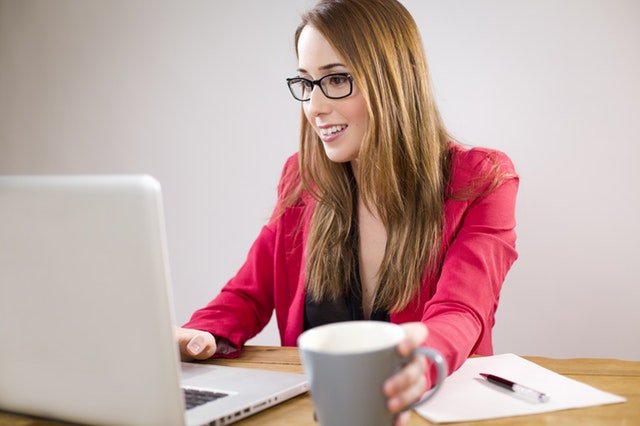 MENTORING PROGRAMMES
Mentoring programmes for individuals and corporate groups.
JOB SEARCH MENTORING FOR EAs/PAs
---
MORE PERSONAL-ASSISTANT-TIPS
TRAINING COURSES
The Executive Assistant Practitioner Course
.Advanced Executive PA Masterclass
SEE ALSO
Persuading Executives to Give PAs the Training They Deserve

---
HAVE A QUESTION? GIVE US A CALL ON 
+44 845 862 2687
OR  
---
---
WEBSITE TESTIMONIAL
"Dear Ms King, CONGRATULATIONS for your FANTASTIC website! I am absolutely impressed of the quantity and the quality of sound, useful advice you give here. Your website is referenced in a topic discussion in the LinkedIn website.....It is really a VERY, VERY GOOD JOB the one you have done here. CONGRATULATIONS and keep up the good job!"
Damian, PA, France
WEBSITE TESTIMONIAL
I love the easy style, packed with information set out in bite-size chunks, with good headings and excellent links. Check out the serviced apartment option - always a winner for the jaded business traveller staying awhile overseas. Travel pack list provides an excellent last-minute checklist to ensure the boss has all the essentials.
CLP Consulting, Bromley, Kent, England
---
From Asking For Training back to Home Page

About Us | Contact Us | Site Map