---
THE EXECUTIVE ASSISTANT PRACTITIONER COURSE





"5-star EA training" 





Executive Assistant training  - 

high-level 3-day career advancement programme that really delivers on its promises
 
---
TESTIMONIALS
"Huge thanks for a very informative and carefully structured course!"
Ilaria, PA to the Provost, Worcester College, Oxford, England 
"Three days of excellent, professional training: intense, relevant, practical, and thought-provoking. The right balance of practical and theoretical. Great value for money. I've leant so many new ideas and tips." 
Helen de Wolf, EA, Int'l School of Amsterdam, The Netherlands
"A great, informative course which can help guide you through the transition from PA to Chief Executive Assistant."
Jessica, PA & Office Mgr, Pamoja Education, England
---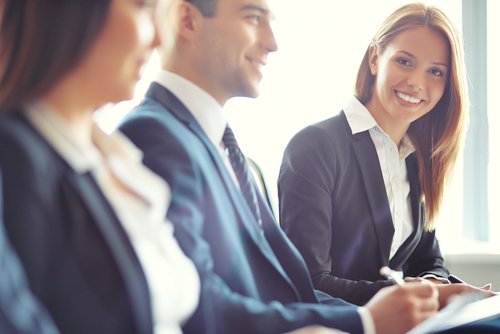 ---
.
VENUE: In-house
In-house courses are delivered at the client's premises or other specified location, to groups of up to 8 trainees. 
DURATION
0900hrs until 1630hrs daily
---
Executive Assistant training is essential maintenance for EAs. It helps Assistants to build excellence while waiting for opportunity. When EAs  work at an optimal level they help their executives to focus their energies on tasks that generate revenue. Effective EAs deliver high level strategic management support and business assistance. They free up the executive's time by taking care of clerical tasks, while helping executives to prioritise and achieve their strategic objectives.
This EA training course gives Assistants the necessary skills and knowledge to make a step-change in the way they manage their strategic partnerships. If you think more can be done to maximise the effectiveness of your strategic partnership, this course will show you how to amplify the benefits of your assistance to the executive. It shows Assistants how to be more proactive in facilitating the best outcomes for their executives and their team. This course also builds on EA best practice regarding key aspects of the EA and Executive PA role, and develops essential soft skills.
Summary Of This Course
The Executive Assistant Practitioner Course is the gold standard of Executive Assistant training. It teaches Assistants winning strategies for progressing their EA career. This course is a comprehensive 3-day advanced-level training programme that incorporates two of our highly rated courses - the PA Duties: Mastering The Essentials course, and The Advanced Executive PA Masterclass. Both courses are consistently rated as "excellent" by Assistants. Trainees must complete all modules to achieve the certificate. 
The  basic structure of this course is as follows. 
Module 1: PA Duties (day 1)
-   PA Duties: Mastering The Essentials 
Module 2: Working With Executives (day 2)
-   The Advanced Executive PA Masterclass
Module 3: Communicating Your Brand  (day 3)
-   The Advanced Executive PA Masterclass
The Aims of This Course
The road to success is always under construction so this course was developed to holistically upskill PAs and EAs by showing them how to significantly raise their game. It provides a 360-degree perspective of the EA role and aims to broaden the Assistant's capabilities with managerial-level skills. It also develops vital transferable skills that take the Assistant's personal brand from "good" to "great". Useful tools, apps and resources are introduced to help Assistants plan and organise their work, automate repetitive tasks, and make marginal gains that add up to greater efficiencies. 
Course Certification
The certificate provided for successful completion of The Executive Assistant Practitioner Course is a Certificate of Achievement. It is awarded upon completion of all the required modules. There is no examination or individual assessment. Trainees participate in a number of case study reviews, practical exercises, problem solving discussions, and role-play as part of the course.
---
Executive Assistant Practitioner Course
Course Outline
MODULE 1: PA DUTIES - (1 day)
[PA Duties: Mastering The Essentials ]
Module 1 develops the Assistant's core technical skills. This includes learning how to create more time in a pressured diary, and how to use an email management system to automate repetitive actions. Assistants will also learn how to prioritize the demands of multiple managers, how to write more concisely, how to comprehensively plan important meetings, and how to think outside the box when planning complex travel itineraries. Module 1 focuses on teaching Assistants how to think beyond the obvious.
Day 1 - Agenda
INCREASING THE PRODUCTIVITY OF YOUR WORKING PARTNERSHIP
- Understanding the objectives and challenges of the modern PA role
- Group exercise: productive conversations that build rapport with your executive
- Managing, organising and taking charge in your one-to-one meetings 
- Group exercise: Impacting your executive's productivity with proactive thinking
DIARY MANAGEMENT, EMAIL ETIQUETTE, & EFFECTIVE MEETING PLANNING 
- Group exercise: Reprioritising a busy diary
- Email etiquette – identifying the potential for misunderstandings
- Group exercise: Planning a meeting strategically
- How to thoroughly prep for an important meeting  
- Minute taking, action logs, and essential resources
BETTER USE OF TIME, INFORMATION MANAGEMENT, & COMPLEX EXECUTIVE TRAVEL 
- Understanding how you use your time
- Exercise: Taking control of your time
- Improving information flow and information management
- Group exercise: Going the extra mile when planning complex executive travel 
- A review of effective travel planning tools
GROWING IN YOUR ROLE
- Creating an internal PA network: becoming a respected influencer in your organisation
- Goal setting: a metaphor for visualising your goals
- Exercise: Planning for success – the Personal Development Plan
- PA stress: practical solutions for reducing stress and taking control
- Understanding and enhancing your job description
MODULE 2: WORKING WITH EXECUTIVES - (1 day)
(The Advanced Executive PA Masterclass)
Module 2 teaches Assistants how to develop a highly effective strategic partnership with their executive, and how to stay ahead of the executive's shifting priorities. Assistants will learn about management styles and the desired working standards of the EA. They will learn how to blend in with the executive team by thinking like an owner, and how to apply emotional intelligence when dealing with the team. Assistants will also learn highly useful event management techniques. Module 2 teaches Assistants how to be significantly more proactive in every aspect of the EA role.
Day 2 - Agenda
BUILDING A STRATEGIC PARTNERSHIP WITH YOUR EXECUTIVE
- Group exercise: The EA's role as a strategic partner - identifying strategic tasks
- Manager and gatekeeper: understanding the EA's objectives 
- How to discover your executive's daily priorities without being told 
- Applying forward thinking in your strategic partnership
- Understanding emotional intelligence - developing self-leadership behaviours
BLENDING IN WITH THE EXECUTIVE TEAM
- Developing the skill-set of a world-class Chief Executive Assistant (CEA)
- Group exercise: Understanding the rules of successful delegation
- Blending in with the executive team by increasing your leverage in the organization
- Working successfully with various management styles
- Group exercise: Prioritising the demands of multiple executives
MANAGING YOUR EXECUTIVE'S TIME & THE TEAM
- Exercise: Identifying activities that steal your time
- Time management models and strategies for prioritising your workload
- Time-saving email management systems and strategies 
- Diary management: techniques for creating more time in the diary
- Group exercise: Understanding your team's needs and applying emotional intelligence when resolving issues with the team 
UNDERSTANDING PROJECT MANAGEMENT PROCESSES
- Identifying the essential steps for successful project management
- Using a work breakdown schedule to understand the project workflow
- Group exercise: Creating a timeline event plan to quickly visualise a project
- Effective event and party planning tips
- Group EA problem solving session: an opportunity to discuss your PA issues and challenges
MODULE 3: COMMUNICATING YOUR BRAND- (1 day)
(The Advanced Executive PA Masterclass)
Module 3 develops verbal communication skills, body language and persuasiveness. Assistants will learn how to use an influencing formula for impactful communication with the executive team. They will practice delivering an informative presentation, and learn how to get what they need from others using win-win negotiation. Assistants will learn how to recognize and develop the substance element of their personal brand and communicate their brand in a way that enhances their strategic partnership. Module 4 teaches Assistants the type of skills that will allow them to step-up in challenging situations.
Day 3 - Agenda
COMMUNICATION SKILLS - GETTING WHAT YOU WANT FROM OTHERS
- Improving your written communication skills with concise wording and structure
- Verbal communication skills and persuasive body language 
- Using an influencing formula to create a successful business case 
- Winning strategies for delivering a persuasive presentation
- Exercise: Verbally presenting your ideas to management 
- Dealing assertively with others without causing offence
WIN-WIN NEGOTIATION & PROBLEM SOLVING STRATEGIES
- Understanding the rules of win-win negotiation 
- Essential preparation for talking in terms of the other party's interests 
- Exercise: practicing win-win negotiation 
- Group exercise: problem solving – how to examine a problem from a 360° perspective
INCREASING YOUR MANAGERIAL POTENTIAL
• You and your personal brand: identifying sources of the EA's power and  components of a personal brand
Exercise: A quiz for assessing your personal brand
Group exercise: how to impress a new executive and thoroughly prep to ensure a good first impression
- How to identify tasks that add value to your role 
- Strategies for maximising your performance review scores
MOVING FORWARD IN YOUR CAREER 
- How to maintain continuous EA development using professional resources
- Formulating an "Elevator Pitch" that will do justice to your brand
- How to create a powerful career story
- Exploring the Virtual Assistant role
- Useful tools and resources for your EA toolkit
- Using LinkedIn to portray an outstanding personal brand
The Executive Assistant Practitioner Course includes FREE Follow-up support with 9 months of EA mentoring on a monthly "ask-your-questions" basis.
HOW TO WRITE AN EA TRAINING BUSINESS CASE
---
.
TESTIMONIALS & COMMENTS
""Thank you very much for a great 3 days of interesting topics and discussions."
PA to CSOI Executive President, Idorsia, Switzerland 
"Excellent course for any PA that wants to learn new tips and tricks, develop themselves, or brush up on their skills. Great learning environment to problem solve with Marguerita and other PAs."
Lucy Risk, PA to CEO, Triodes Bank UK Ltd, Bristol, England
"Marguerita is a wonderful trainer who I fully engaged with and found easy to follow. The course was packed with content which will be useful in so many ways to improve work and systems within the business."
Jocelyn Pritchard, PA to MD, Wika Instruments, Redhill, England
"Marguerita is a great trainer - very informative. She covered everything you need to know about how to improve and grow as a PA. I feel this will really help me in my current role. Thank you for your time."
Melanie Gibbons, PA, Dornan Engineering Services, London
"I would like to thank Marguerita for the engaged instruction she delivered to the class, and her great knowledge and expertise."
M. Carmen Montanes EA to SVP, Adevinta, Barcelona, Spain
"The course was exceptionally run by the trainer. Would recommend it to any PA."
PA, Oxford
"I really enjoyed the course. It went into so much depth about the EA role and has given me so much to take away and think about. It will help me tackle problems on a day-to-day basis more successfully and effectively." 
Becca Haigh, Snr. Mgmt Team Assistant, Triodes Bank UK, Bristol, England
"Marguerita is a great trainer. The content and her approach were on point at all times." 
 Baya Belabbas, EA, Clarion Housing Group, London
"Thank you Marguerita for the 3-day EA Practitioner Course. The course was informative and great EA tips to take back to the work place."
Nikky, PA, Premier Oil, London
..
---
COURSE PRICE
TOTAL PRICE: £6000.00 (inclusive) up to 8 trainees
INCLUDED IN PRICE: The taught course, workbooks, Certificates of Achievement, 9 months of EA mentoring, applicable taxes, trainer's travel and hotel expenses for courses taught outside England and Wales. Full details are provided in our In-house Training Terms and Conditions. 
HOW TO PAY: Please contact us for an invoice.
DOWNLOAD IN-HOUSE EA/PA TRAINING BROCHURE
---
ASKING FOR TRAINING
The best way to employ pester power when asking for PA training is to turn "NO" into "KNOW". Let us show you how!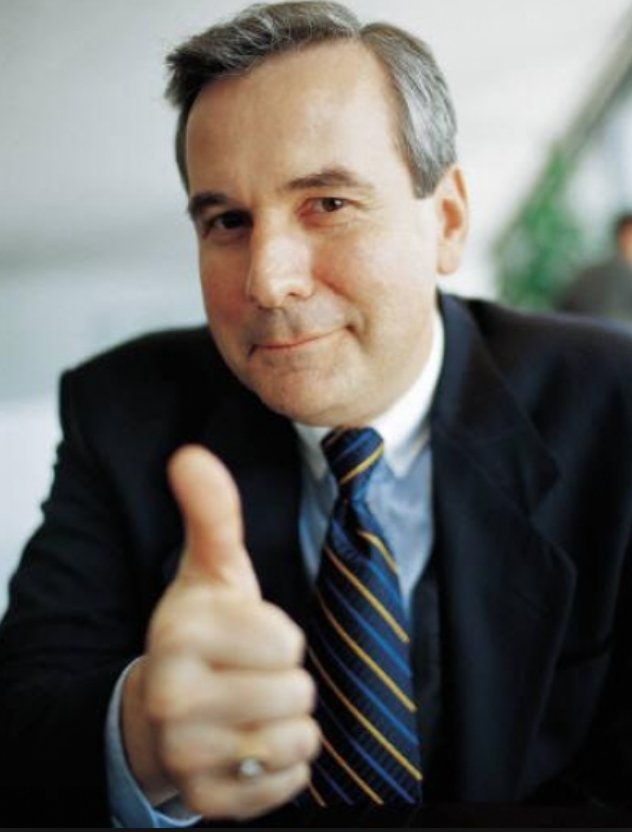 Whether you choose to present a business case to your executive or choose to present your case verbally, we can create a powerful business case for training on your behalf, that will turn "no" into "yes". Click on the link below to view our suggestions for writing a convincing business case and contact us if you need assistance - free of cost - "no obligations".
HOW TO WRITE A BUSINESS CASE FOR EA TRAINING
---
WHY YOU SHOULD ATTEND
A recent Hays Secretarial survey found that 90% of executives believe they could not do their jobs properly without their PA. Therefore, PAs need to be at the cutting edge of their profession to better assist their executives. Attending this course will provide an opportunity for Executive PAs to stretch themselves and build their skill-set.
Who Should Attend
The Executive Assistant Practitioner Course is taught at a level that is ideal for experienced Assistants, including Executive Assistants, Executive PAs, Personal Assistants, Personal Secretaries, Administrators, and Office Managers.
The Course Venue 
All courses are taught in-house and delivered at the client's premises or other specified location, to groups of up to 8 trainees. 
Training Methods & Materials  
This Executive Assistant training course benefits from the international expertise of our EA trainer, Marguerita King. Marguerita creates an interactive environment of accelerated learning, using stories, case studies, group work, role-play and coaching. Attendees receive  workbooks packed with EA resources and checklists, that they can reference during the course and beyond.
---
If you improve your PA skill-set by "X",
the "WHY?" will become obvious! - Luck is when opportunity meets preparation. 
---
WE OFFER VALUE FOR MONEY
Why Our Clients Choose Us  
1.   PAs learn from one of the best expert EA trainers in the world 
2.   Our courses are high-quality and offer exceptional value for money
3.   Our repeat clients and our client recommendations 
4.   Our courses receive an almost unanimous 5 out of 5 for excellence in content and delivery
5.    Our pre-course assessment of client development needs
6.    Our follow-up support through 9 months of free EA mentoring
7.    Comprehensive workbooks packed with checklists and resources
8.    Our 20% discount off other PATips courses for all attendees
We Have Trained The Best 
Personal-Assistant-Tips has trained Assistants from the best companies around the world  so you're in good company. Companies include PwC, NHS, Marks & Spencer, BP, UNESCO, ING, European Training Foundation, E-On, Symantec, Provident, Roche, The Environment Agency, The Cabinet Office, Capital One, Alstom Energy, European Patent Office, Ferring Pharmaceuticals, Moody's Investors, and Legal & General, to name a few.
---
ABOUT YOUR FACILITATOR
About Your Facilitator
Our EA Trainer is international expert Marguerita King BSc DipPA, founder of Personal-Assistant-Tips, EA Consultant, mentor and speaker.  With over 25 years' PA experience Marguerita understands the unique challenges faced by today's PAs. Maguerita has been described as "a PA guru" and "The Wikipedia of the PA profession". She has developed some of the best Assistant courses on the international market, and is a highly rated EA trainer. She has facilitated courses in major cities around the world, and has written a substantial number of articles that provide advice to the PA profession. Her teaching capabilities are rated as  "excellence".
Writing a Business Case For This Course 
We have compiled some excellent suggestions to help you make a case for attending EA training. Please click on the link below to review, or contact us for assistance with making your case for open or in-house PA training.
Download our business case suggestions
---
COURSE PRICE
TOTAL PRICE: £6000.00 (inclusive) up to 8 trainees
INCLUDED IN PRICE: The taught course, workbooks, Certificates of Achievement, 9 months of EA mentoring, applicable taxes, trainer's travel and hotel expenses for courses taught outside England and Wales. Full details are provided in our In-house Training Terms and Conditions. 
HOW TO PAY: Please contact us for an invoice.
BOOK NOW! DOWNLOAD IN-HOUSE EA/PA TRAINING BROCHURE
---
We also offer
JOB SEARCH MENTORING
If you are not earning your usual monthly salary, that is what your PA / EA job search is costing you. What is your career story? Personal-Assistant-Tips can show you how to stand out at interview by making your career story work for you.
---
GOT A QUESTION?
GIVE US A CALL  
+44 845 862 2687
Or  
Complete the form below to contact usl 
---
---
MENTORING PROGRAMMES
Mentoring programmes for individuals and corporate groups.
JOB SEARCH MENTORING FOR EAs/PAs
---
MORE PERSONAL-ASSISTANT-TIPS
TRAINING COURSES
.Advanced Executive PA Masterclass
EA, PA & Administrator Mentoring
SEE ALSO
Persuading Executives to Give PAs the Training They Deserve

---
From Executive Assistant Practitioner Course back to Home Page

About Us | Contact Us | Site Map