Stress and The Executive PA

The Inevitability of PA Stress
Many executives attribute more than 30 per cent of their productivity to their PA. This means PAs are worth significantly more than their salaries would suggest.
This point also flags up the issue of PA stress. Busy bosses equal busy PAs and stressed bosses invariably have stressed PAs - there's no doubt that the Executive PA role is a stressful one; however, while organisations are willing to spend money tackling executive stress, PA stress is virtually ignored.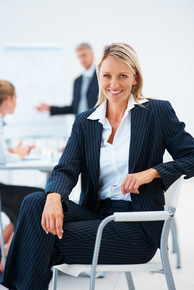 You may be thinking "stress comes with the territory so PAs should keep it under wraps". You would be right in making that assumption: most job ads for Executive PA positions include the pre-requisite "calm under pressure" as a required attribute.
Like a duck gliding along the surface of a pond, the Executive PA appears to execute her/his tasks effortlessly but just like a duck, her/his feet are frantically paddling under the surface of the water to maintain control and direction.
PAs face many stressful situations on a day-to-day basis but the most stress producing situations are the ones that eat into time set aside for completing important tasks. Some good examples are:

- unscheduled IT downtime,

- searching for poorly sign-posted information on the intranet,

- dealing with conflicting priorities (the boss wants everything now),

- procedural ineffectiveness (it takes 2 hours to book flights/hotel)

- constant interruptions


Stress Goes With the Territory
Regardless of the level of stress, a good PA is efficient, effective and organised. As the boss's right-hand person, gatekeeper and confidante, PAs are expected to ignore their own stress and focus on cushioning their boss's role. To do this effectively PAs need to fully understand their part in the working partnership.
The most important question is: "what am I here for?" The answer to that is: "to make my boss look good". As a PA, making your boss look good means understanding what you can do to positively impact your boss's productivity and manage his or her stress level.
Cushioning the boss's role means offering to take manageable projects off the boss's hands so that he/she can get on with more important issues. This is an aspect of the Executive PA's role that brings about a reduction in the boss's stress level and an increase in the productivity of the partnership.
PAs should opt for tasks that they enjoy and tasks that will raise the profile of their role while adding value. PAs are an untapped resource in many organisations. A good PA knows the business and is therefore well placed to tackle lower-level projects.
Reducing PA stress while finding the time to positively impact the boss's productivity is a challenge for PAs that often requires a change of perspective for the PA and the boss. Executive PA training and strategic Executive PA mentoring are effective resources for gaining new insight and techniques for controlling PA stress.

The Real Value of PA Training
If executives value their PAs enough to attribute over 30 percent of their productivity to their PA, regular PA training ought to be high on their agenda and money should be set aside for such. This is usually not the case. PAs are often relegated to the bottom of the pile when it comes to apportioning funds for training and development.
Executives should be mindful of the added value their PA brings to the working relationship and the need to compensate PAs appropriately; if not in salary, with the latest best practice Executive PA training that will allow PAs to stay up-to-date with PA work-smart strategies.
Investing in PA training and mentoring is an effective way to reduce PA stress and enhance productivity. PAs are a special case and should be treated as such. Please click on the links below to review our training programmes.
PERSONAL-ASSISTANT-TIPS
EA/PA TRAINING COURSES
The Executive Assistant Practitioner Course
The Advanced Executive PA Masterclass
The PA Duties: Mastering The Essentials Course
In-house PA & EA Training Courses
Lunch 'n Learn mini PA Courses
SEE ALSO:
Go to PA Attributes & Job Description

Go to 7 Ways to be a More Effective PA

Go to Personal Assistant Mentoring

Go to Becoming an Executive Assistant

Go to Celebrity Personal Assistant

Go to How to Build a Good Relationship With Your Boss

Go to How to Deal With Difficult People

From Stress And Your PA Back To Home Page



---
JOIN PERSONAL-ASSISTANT-TIPS
Gain full access to this website with over 100 articles providing advice and resources for PAs, EAs and Administrators, secretaries and Office Managers
£12.97
No renewal fees, No annual fees 
(Click here for CURRENCY CALCULATOR)
---
| Privacy Statement | Contact Us Directly