Seven Ways To Become
An Effective Personal Assistant

1) Understand Your Boss's Expectations PAs pack their boss's parachute on a daily basis so it is essential that PAs fully understand their boss's objectives. This includes understanding your boss's work style, expectations, and boundaries. In the same way that you would collect a list of preferences for a frequent traveller, you also need to have a frank conversation with your boss about his/her expectations.
2) Take Thorough Messages
When taking messages for your boss, use your questions effectively to drill down to the heart of the issue. Asking "who", "what", "why", "where" and "when" questions will help you to take a comprehensive message that your boss can act on without having to return the call. If you put yourself in your boss's shoes when taking the message and ask all the questions he/she if likely to ask, you will also prevent unnecessary meetings.
3) Understand The Company's Vision
It is essential that you understand the vision and mission of your organisation. These factors impact the decision-making of your boss and the wider organisation. Understanding the vision and mission will help you to make solid decisions on your boss's behalf.
4) Become Your Boss's Mentee
Ask your boss to mentor you in certain areas of the business; particularly if you are new to the organisation. This will encourage better teamwork and help your boss to understand your challenges and gaps in your understanding of the business.
5) Be a Problem Solver
Always provide a possible solution when delivering a message to your boss about a problem. Your boss has enough to worry about, so if you can offer solutions, that will take some of the pressure off your boss. It could be something as simple as saying that there is a problem with "X" but you have spoken to a team member about it and they are looking into it.
6) Be Your Boss's Memory
Be a mind of useful information. Get clued up on personal things like the names of the wives of your boss's main customers (and their birthdays if you can manage it).
7) Have a Plan For Continuous Development
Don't allow yourself to be overlooked for training and development, or for promotion. Set goals for your development and tell your boss what is needed to ensure that you keep up with the latest best practice in your profession. It's the PA's responsibility to have such a plan. It says that you are conscious of the need for new ideas in your role to ensure the effectiveness of your partnership.
Finally, advancing effortlessly from a not-so-senior Personal Assistant role to a Senior Executive Assistant role requires a thorough understanding of the senior EAs objectives and responsibilities. It also sets a bar for development to ensure that you are growing in the profession.


---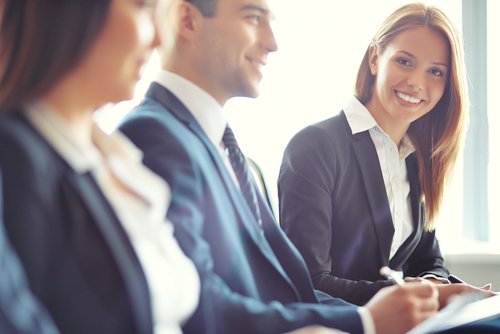 The Executive Assistant Practitioner Course  


Location: All course delivered at your premises

The Executive Assistant Practitioner Course is the ultimate in PA/EA career development training. This 3-day course is 5-star training that takes a 360-degree approach to EA upskilling.
---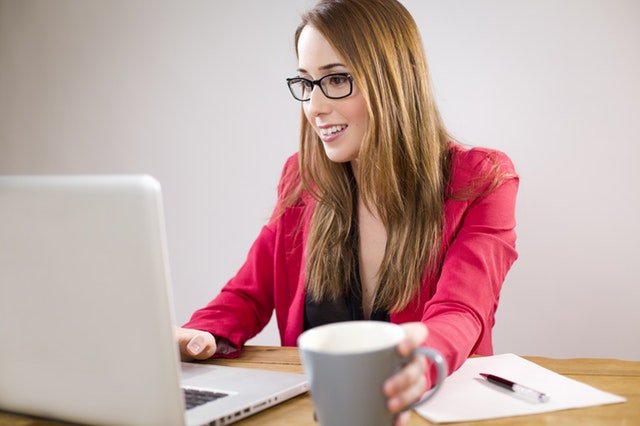 We also offer
MENTORING PROGRAMMES
Mentoring programmes for individuals and corporate groups.
JOB SEARCH MENTORING FOR EAs/PAs
---
PERSONAL-ASSISTANT-TIPS 
EA/PA TRAINING COURSES
The Executive Assistant Practitioner Course
The Advanced Executive PA Masterclass
The PA Duties: Mastering The Essentials Course
In-house PA & EA Training Courses
Lunch 'n Learn mini PA Courses
_____________________________________________________________
WEBSITE TESTIMONIAL
"Dear Ms King, CONGRATULATIONS for your FANTASTIC website! I am absolutely impressed of the quantity and the quality of sound, useful advice you give here. Your website is referenced in a topic discussion in the LinkedIn website.....It is really a VERY, VERY GOOD JOB the one you have done here. CONGRATULATIONS and keep up the good job!"
Damian, PA, France
WEBSITE TESTIMONIAL
I love the easy style, packed with information set out in bite-size chunks, with good headings and excellent links. Check out the serviced apartment option - always a winner for the jaded business traveller staying awhile overseas. Travel pack list provides an excellent last-minute checklist to ensure the boss has all the essentials.
CLP Consulting, Bromley, Kent, England

_____________________________________________________________
JOIN PERSONAL-ASSISTANT-TIPS
GAIN FULL ACCESS TO THIS WEBSITE WITH OVER 100 ARTICLES PROVIDING ADVICE AND RESOURCES FOR PAs, EAs, ADMINISTRATORS,SECRETARIES AND OFFICE MANAGERS
£12.97
No renewal fees, No annual fees
SEE ALSO:
Go to Personal Assistant Job Description

Go to Personal Assistant Training Courses & Development

Go to Personal Assistant eCoaching and Mentoring

Go to Becoming an Executive Assistant

Go to Celebrity Personal Assistant

Go to How to Build a Good Relationship With Your Boss

Go to How to Deal With Difficult People

Go to Personal Assistant Coach/Mentor

Go to Optimizing Performance Appraisals

Go to How to Request a Pay Rise

Go to How to Write a PA Resume

Go to Tips For Dealing With Job Loss

Go to How to Prepare For an In-tray Exercise

Go to The 40 Most Common Job Interview Questions

Go to Writing Minutes of Meetings 



From More Effective Personal Assistant back to Home Page 

---
| Privacy Statement | Contact Us Directly