Discount Air Travel Tips
Sourcing discount air travel is the goal of many Personal Assistants in today's economic climate. A very useful tip is to go directly to the source instead of contacting travel agents or searching discount travel websites. You can make more savings by booking directly from the airline's website. The following suggestions are useful for booking business and personal travel.
1) See if the airline offers "web specials" for their tickets. These specials are usually offered at a greater discount than what travel agents and discount travel websites can offer.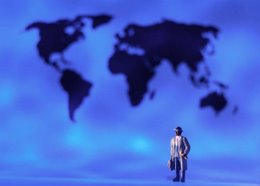 2) Check if the airline's discount travel website is offering discount travel and flight specials via email, if so, sign up for email notifications. Check your email daily to avoid missing out on these specials.
3) At least one discount travel website offers airline tickets for less than one pound sterling but you need to be flexible. This type of ticket often has to be booked on the same day you were notified - taxes are not included in the price.
4) Find out if the airline offers a flight discount club that offers discount air travel. Some airlines give bigger discounts if you join their club.
5) You could make significant savings on overseas flights if you fly first to a nearby country, then travel on their domestic airline to your final destination.
6) See if your preferred airline is offering "holiday Packages". Some airlines offer packages that include flights, hotel and more.
7) Take advantage of frequent flyer programmes. Most airlines allow you to earn "air miles" through a frequent flyer programme.
You can also make greater savings when booking hotels and car hire by going directly to the source.
PERSONAL-ASSISTANT-TIPS EA/PA TRAINING COURSES
The Executive Assistant Practitioner Course
The Advanced Executive PA Masterclass
The PA Duties: Mastering The Essentials Course
In-house PA & EA Training Courses
Lunch 'n Learn mini PA Courses
EA & PA Career Mentoring
PA & EA Consultancy Services

From Discount Air Travel back to Home Page



Disclaimer | Privacy Statement | Contact Us Directly