Restaurant Bookings at Top Restaurants
Securing restaurant bookings at the best restaurants in town will enhance your reputation as a competent Personal Assistant, and no doubt impress important clients. But booking a table at an exclusive restaurant requires skill and patience.
When it comes to booking top restaurants, scarcity is an issue, particularly if the chef is a star, or the restaurant is acknowledged by the world's foodies as a "must visit" restaurant. But restaurants that are frequented by A-List stars, royalty and politicians are the most challenging when it comes to booking tables. These factors are compounded if the restaurant is tiny.
When searching for that exclusive reservation, don't be put off by the difficulty factor; use the following simple strategies to help you bag that table.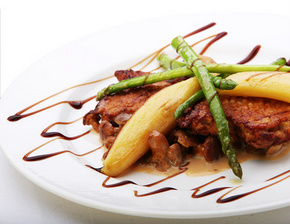 Book in Person - Face to face discussions with booking staff are more likely to result in the desired restaurant bookings than a telephone call. Restaurants are more likely to reciprocate if you make the effort to visit in person. Visiting is more personal and allows you to discuss alternative times and dates more thoroughly. A personal visit will also help you to build a relationship with the booking staff and provide you with the name of a staff member who has met you in person.
Be Persistent - Persistence sometimes pays off, so keep trying. Make sure you have a strategy to deal with the restaurant's rules. For instance, if the resturant takes bookings one month in advance, try to be the very first customer that contacts them one month before the required booking.
Use the redial button and keep trying. Be flexible about the timing of your booking. If lunchtime reservations are the only ones available, then switch to lunch. Treat these types of restaurant bookings as you would a booking for a top show, this will help you to be more organised and persistent.
Just Turn Up - Be bold; turn up at your desired restaurant and ask if they have an available table. Not everyone that books a table will turn up on the night. Make sure you book a table at another restaurant nearby, as there's every possibility that there will be no room at the inn.
Take Care of the Concierge - Having a couple of top Concierges amongst your contacts can pay dividends. Concierges at top local hotels sometimes get wined and dined by restaurants, and are kept up to date on the latest menus, etc. Restaurants may even hold back some tables for them and their guests, so cultivate a relationship and keep in touch. This is one possible avenue for securing restaurant bookings.
Tip Well - Tipping well is one way to get remembered and could pay off when it comes to securing another booking.

An Insider's guide to top restaurants in London, New York and Paris.
PERSONAL-ASSISTANT-TIPS EA/PA TRAINING COURSES
The Executive Assistant Practitioner Course
The Advanced Executive PA Masterclass
The PA Duties: Mastering The Essentials Course
In-house PA & EA Training Courses
Lunch 'n Learn mini PA Courses
EA & PA Career Mentoring
PA & EA Consultancy Services
---
Go to advice on Meetings Planning
Go to PA Tools and Useful Links



Disclaimer | Privacy Statement | Contact Us Directly