Former PA To Hollywood A-Listers Tells Us How to Break Into The Celebrity PA Business
As a former personal assistant to Hollywood A-listers, millionaires, billionaires, and even royalty, I'm often asked by aspiring personal assistants about breaking into the business. The first thing one must assess is whether or not the change of pace will work for your personality.
The personal assistant role outside of a traditional corporate environment is quite different from working in an office. The nice thing about the office job is that it is relatively predictable. The hours are usually set and the support staff are the same. However; when working for the wealthy as a Personal Assistant - sometimes called "Lifestyle Manager" - it can be quite unpredictable.
High net worth families and the jet-set crowd often follow every whim and random impulse because they can afford it....anyone for lunch in Paris? For that reason, leaving town at a moment's notice is not only possible, it's almost standard operating procedure when working for the uber rich.
If all of this sounds like it's right for you, perhaps your dream job is just around the corner. As a Personal Assistant, aka Administrative Assistant, you probably have the necessary administrative skills.
The celebrity Personal Assistant role often requires the same type of skills; however, many aspiring assistants who have the dream don't always have the drive. If you're married or have children, the high-end-fly-by-the-seat-of-your-pants Personal Assistant positions are probably out of the question. Living out of a suitcase, even though you're staying at five-star hotels, isn't for the feint-hearted.
When I worked for the Saudi Royal family; for example, it was common practice to do 12 to 16 hour days, 7 days a week, for months at a time. I had to manage multiple households, private jets, support staff (nannies, security, drivers, etc.), and children. And this is the short list.
You may be asking yourself how much it costs to have someone at your beck and call. Contrary to popular belief, not all Personal Assistants who are working for an executive, high net worth family, actor, or sports figure are making big money. It depends on a long list of factors; namely experience, workload, responsibility level, and a little luck. Some Personal Assistant jobs pay US$10 an hour, and some pay US$150,000 a year.
The entertainment industry usually pays the least because the number of applications celebrities receive is overwhelming - thousands per year. The best kept secret: working for high net worth families because they pay more and are infinitely more stable; job-wise anyway.
The thing to note is that the Celebrity Personal Assistant life is not like the movie "The Devil Wears Prada". Hollywood loves salacious fodder but the reality is far different. Wealthy entrepreneurs and business moguls don't scream at or abuse their assistants.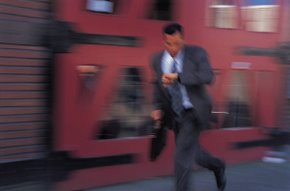 In theory, if the assistant is driven to quit their job, then the employer has to start from scratch to recruit and train a replacement. For that reason, they don't want to be mean to their assistant. Moreover; getting quality talent would be impossible at any price if the job holder is going to be frequently ridiculed. That doesn't mean you're not going to be worked hard and have overwhelming pressure, because you will, so know that.
The final and most important piece of advice I can give about landing a high-end Personal Assistant job is don't rely on just your local employment agency. If you are going to apply for a job that is already posted, that means 500 or even 1000 others have already done so.
Getting your resume to stand out will be next to impossible. Do some homework and find out which executives and high net worth families live in your area. Send your cover letter and resume (CV) to them directly. They may be hiring or even thinking of replacing someone they have on staff. The best way to beat your competition is not to have to compete at all. If you can get your resume in the hands of decision-makers, you increase your chance of getting hired, exponentially.
Author Bio Celebrity personal assistant Brian Daniel has worked with Hollywood A-list, millionaires, billionaires, and even royalty. He now owns The Celebrity Personal Assistant Network, located online at www.FindCelebrityJobs.com. Brian places personal assistants in Los Angeles, Miami, Las Vegas, New York, and Chicago. He recently completed with book "The Celebrity Personal Assistant Survival Guide" and also consults aspiring personal assistants about breaking into the high-level market.


PUBLICATIONS
The Celebrity Black Book 2007 Deluxe Edition Over 55,000 Accurate Celebrity Addresses for Fans, Businesses and Nonprofits
Ultimate Service The Complete Handbook Concierge
Bebretts Peerage & Baronetage 2003 Genealogical details of all of Britain's titles families.
Emily Post's Etiquette General etiquette rules.
PERSONAL-ASSISTANT-TIPS EA/PA TRAINING COURSES
The Executive Assistant Practitioner Course
The Advanced Executive PA Masterclass
The PA Duties: Mastering The Essentials Course
In-house PA & EA Training Courses
Lunch 'n Learn mini PA Courses
EA & PA Career Mentoring
PA & EA Consultancy Services
SEE ALSO:
Go to Accredited Executive Personal Assistant Training
Go to Become an Executive Assistant
Go to Become a Virtual Assistant
Go to Studying for an Online Degrees


---
JOIN PERSONAL-ASSISTANT-TIPS.COM
for full access to over 100 articles for PAs on this website £12.97
No renewal or annual fees (Click here for currency calculator)
See list of articles
---
WEBSITE TESTIMONIAL
"Dear Ms King, CONGRATULATIONS for your FANTASTIC website! I am absolutely impressed of the quantity and the quality of sound, useful advice you give here. Your website is referenced in a topic discussion in the LinkedIn website.....It is really a VERY, VERY GOOD JOB the one you have done here. CONGRATULATIONS and keep up the good job!"
Damian, PA, France
WEBSITE TESTIMONIAL
I love the easy style, packed with information set out in bite-size chunks, with good headings and excellent links. Check out the serviced apartment option - always a winner for the jaded business traveller staying awhile overseas. Travel pack list provides an excellent last-minute checklist to ensure the boss has all the essentials.
CLP Consulting, Bromley, Kent, England
---
From Celebrity Personal Assistant back to Home Page


---