An Online Degree is aGood Fit for the PA Lifestyle
Studying for a degree is the perfect way to propel a PA up the career ladder. It's a good career move if you are planning to make the transition from Personal Assistant to Executive Assistant.

Distance learning is a good alternative for a busy Personal Assistant but studying alone can be lonely and daunting. Whether you are an organised, model student or a disorganised procrastinator, you will need lots of discipline, determination, tenacity, and self-motivation to stay the course.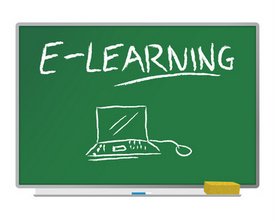 The main advantage of an online degree is convenience, as it works within the constraints of the busy PA's schedule. The main selling point is that you can finish the course at a time that is suitable for you.
An online degree is self-paced, so you have the option of working slowly through challenging parts of the course. In addition to this, there are no commuting issues and you can study from any location. Online degree study could also enhance your computer skills.
Choosing the right online education college is paramount to your success. It's important to avoid unscrupulous institutions that do little more than sell you a degree. A good background check to verify accreditation should be undertaken before signing up with an online college.
Unless you are planning to change your career, choose distance learning that relates to your current occupation. This will aid your studies because familiarity with the subject is a motivating factor. And you can look forward to using what you have learnt to progress your career - many Personal Assistants go on to complete a degree in Business Administration.
If you have credits from another course you may be able to transfer the credits to avoid going over the same subject matter. Find out what, if any, credits can be transferred by obtaining a transcript from your previous college, and send the details to the distance learning college.
Be disciplined – start on the right foot by preparing in advance for the course. Review the curriculum, put assignment dates into your study calendar, print out the course material, purchase textbooks and skim read the course material. Also, keeping up to date with the housekeeping aspects of the course will reduce mental clutter.
Develop a relationship with your tutor and with fellow students. They can provide encouragement when needed and they are a good source of information and advice. Take advantage of the chat rooms and discussion boards to stay connected. Share your thoughts, ideas and expertise if needed.
Make full use of the resources and technology provided, such as databases, research sources, access to experts, online books, and virtual libraries. The cost of these resources have probably been factored into your course fees.
Set a study schedule and stick to it. Take your studies seriously and treat it as if it were classroom based. This will allow you to plan your study time and do the usual things you would expect to do in a classroom environment, like take notes. If you miss a session you will be instantly aware that you need to make up the time.
It's important to keep up with your reading and homework, as falling behind will affect the quality of your assignments - unless you produce your best work when under pressure. If it has been a while since you've studied, you will find The Good Study Guide (by Andrew Northedge) very useful.
Remember to celebrate your achievements at every milestone!
If the long haul of degree level study is not for you, there are many short-term alternatives available for study online. If you would like to keep your skills up to date, Lynda.com provides over 500 courses from industry respected authors, delivered via online video-based training.
PERSONAL-ASSISTANT-TIPS EA/PA TRAINING COURSES
The Executive Assistant Practitioner Course
The Advanced Executive PA Masterclass
The PA Duties: Mastering The Essentials Course
In-house PA & EA Training Courses
Lunch 'n Learn mini PA Courses
EA & PA Career Mentoring
PA & EA Consultancy Services
SEE ALSO:
Go to How to Build a Good Relationship With Your Boss
Go to How to Deal With Difficult People
Go to Personal Assistant Coach/Mentor
Go to How to Write a PA Resume
Go to Tips For Dealing With Job Loss
Go to How to Prepare For an In-tray Exercise
Go to The 40 Most Common Job Interview Questions
Go to Writing Minutes of Meetings

Go to Become an Executive Assistant
Go to Become a Virtual Assistant
Go to Become an Event Planner
Go to Become a Life Coach
Go to Personal Assistant Job Description
Go to How to Become a Celerity Personal Assistant
Go to Virtual Assistants
Go to Planning Checklists




From Online Degree back to Home Page



---
Disclaimer | Privacy Statement | Contact Us Directly