Careers With a Psychology Degree

Careers with a psychology degree are rewarding, so studying for a psychology degree has become increasingly popular. There are numerous opportunities to enter the job market for positions that demand such a degree. The skills and knowledge gained in the psychology discipline involve the ability to observe and analyse; to experiment, and the use of statistics. These abilities are required in many careers with a psychology focus.
The following is a list of careers with a psychology degree:
- Occupational psychology - Clinical psychology - Counselling psychology - Educational psychology - Forensic psychology - Research psychology - Sport psychology
Occupational Psychology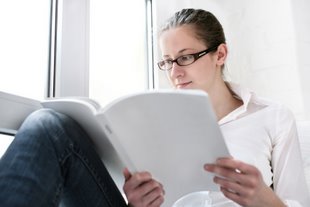 Occupational psychology is becoming a popular career, as demand for such services increase. This could make a good career change for an Executive Assistant, due to their experience of the inner workings of organisations.
Occupational Psychologists investigate how individuals, groups and organisations work; with a view to improving the performance of the organisation through training and development of employees. Typical methods used are: tests, career counselling, job-specific exercises, and motivating people. Occupational psychologists also advise companies on human resource solutions and strategies, and health and safety issues. Part of their remit is to design appraisal systems, and advise on stress management issues.
You will need a first degree in general psychology, and an Occupational Psychology masters degree. In addition to this, you will need to undertake intensive practical training, with supervision by an Chartered Occupational Psychologist.
Clinical Psychology Clinical Psychology is another option as a career with a psychology degree. Clinical Psychologists treat patients with a variety of mental health problems; in hospitals, clinics and in the community. They may encounter eating disorders, age related problems, such as dementia, brain injuries, phobias and the effects of strokes.
Counselling Psychology The job of a Counselling Psychologist is to help patients to resolve their problems until such time as they are self-reliant. This may be done in a one to one situation or as part of group therapy.

Educational Psychology The Educational Psychologist is an important contributor to the educational system, working with young people with learning difficulties, or those with emotional problems, or those having difficulties in socializing. This career with a psychology degree involves contact with teachers and social workers.
Forensic Psychology As a result of movies and TV dramas, the role of the Forensic Psychologist has come to the public's attention and this branch of psychology is a popular area of study. The forensic specialist works within the criminal justice system and may liase with the prison service, hospital authorities and social services.
Research Psychology Research Psychologists receive grants to work on projects for government agencies and university departments. They may also be commissioned to do work for private organizations. Teaching is another route for a graduate wanting a career with a psychology degree. Passing on one's knowledge can be very rewarding, particularly at this time of popularity for the subject in schools, colleges and universities.
Sports Psychology The world of sport has never been more competitive and with so many commercial pressures. Even the most gifted sportsmen and sportswomen sometimes fail to perform. Many teams and individual athletes turn to Sports Psychologists for help. There are techniques to give the competitor confidence and self-belief. Every athlete knows that the most important part of the body is the mind.
General Uses for a Psychology Degree There are other jobs and job opportunities where psychology is used and valued. Marketing and advertising benefits from knowing about human behaviour, and a good salesperson uses psychological techniques every day. Human Resources managers also benefit from a knowledge of psychology. Nursing and social work are also areas where psychology students can prosper.
A psychology degree is a desirable transferable skill for Personal Assistants and Executive Assistants, many of which have a degree in psychology.
PERSONAL-ASSISTANT-TIPS EA/PA TRAINING COURSES
The Executive Assistant Practitioner Course
The Advanced Executive PA Masterclass
The PA Duties: Mastering The Essentials Course
In-house PA & EA Training Courses
Lunch 'n Learn mini PA Courses
EA & PA Career Mentoring
PA & EA Consultancy Services

GO TO SITE MAP Personal Assistant Attributes & Duties
Become an Executive Assistant
Become a Celebrity Personal Assistant
Become a Virtual Assistant
Become an Event Planner
Become a Life Coach
Go to Personal Assistant Mentoring
Go to Tips on How to Get a Raise
Go to Career Options Go to How to Build a Good Relationship With Your Boss
Go to Organise Your Boss



From Careers With a Psychology Degree



Disclaimer | Privacy Statement | Contact Us Directly