Tips for Thrifty Travellers
It is often left to Personal Assistants to control the travel budget, but thrifty travellers can do their bit too by observing the following tips. These tips should be particularly useful for travellers working with a per diem allowance or a strict budget.
- Eat before you go. Thrifty travellers do not eat at Airport restaurants because they are notoriously overpriced. So even if you are leaving early in the morning, have breakfast and get well satisfied before leaving home, so you don't have to buy food en route.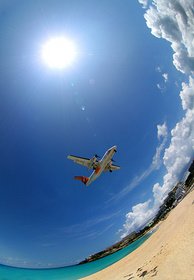 - Thrifty Travellers pack wisely. Think through your life in the hotel and on the road. You can buy travel sizes of almost everything you will need. Moreover, you can pack some light and easy to carry snacks such as chocolate bars or nuts, that can be used to tide you over during the trip until you can get a good meal.
- A hotel is really just a bed, a shower and a TV. When booking your accommodations, think about where you should stay, if you don't need a luxury hotel, don't book one. If you are just staying the night in one place and then moving on, a clean, well run hotel can take care of you just as well as the executive suite at the Hilton.
- Share a ride. If you are travelling as a party or you are meeting business partners at the destination, you can share cabs or rental vehicles.
- Markets and delis. You can cut down on eating out by taking an early trip to a grocery store and stocking up your room with fruit and travel foods.
- Public transportation. Use public transport if the town you are travelling to has safe and workable public transport. This is more cost effective than renting a car.
Travel Tip: - Wear a smart suit if you want a seat upgrade. If the flight is full and they have to upgrade someone they are more likely to choose the smartest looking person because they look as though they will fit in.
Go to Discount Travel
Go to Choosing a travel management company
Go to Housing Exchange Schemes
PERSONAL-ASSISTANT-TIPS EA/PA TRAINING COURSES
The Executive Assistant Practitioner Course
The Advanced Executive PA Masterclass
The PA Duties: Mastering The Essentials Course
In-house PA & EA Training Courses
Lunch 'n Learn mini PA Courses
EA & PA Career Mentoring
PA & EA Consultancy Services
---

From Thrifty Travellers back to Home Page



---
Disclaimer | Privacy Statement | Contact Us Directly