THE EXECUTIVE ASSISTANT PRACTITIONER COURSE





"5-star EA training" 





3-day advanced-level programme



---
TESTIMONIALS
"I am glad to have had such an excellent opportunity to attend such a high-level training. I am going back to my office with my 2-page Action Plan and eager to practice what I have learnt."
Isabelle, PA to CEO, Mauritius
"The course was exceptionally run by the trainer. Would recommend it to any PA."
PA, Oxford
---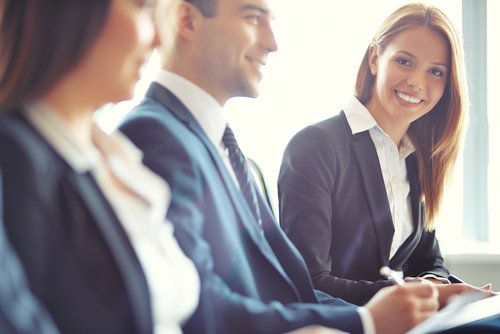 ---
.
VENUE
Rydges Kensington London Hotel 
61 Gloucester Road, Kensington
London SW7 4PE
England
COURSE DATES 
(0900hrs until 1630hrs daily)
26, 27 & 28 September 2018
---
Well-trained Assistants manage their executive's workflow effectively. They free up their executive's time and find ways to increase the productivity of their strategic partnership. The Executive Assistant Practitioner Course will teach Assistants how to move beyond the standards and mindset of a PA tactician, to that of a proactive and professional EA strategist.
Summary Of This Course
The EA Practitioner course is the gold standard of Executive Assistant training. It teaches Assistants winning strategies for progressing their EA career. This course is a comprehensive 3-day advanced-level training programme that incorporates two of our highly rated courses - the PA Duties: Mastering The Essentials course, and The Advanced Executive PA Masterclass. Both courses are consistently rated as "excellent" by Assistants. Trainees must complete all modules to achieve the certificate. 
The  basic structure of this course is as follows. 
Module 1: PA Duties (day 1)
-   PA Duties: Mastering The Essentials course
Module 2: Working With Executives (day 2)
-   The Advanced Executive PA Masterclass
Module 3: Communicating Your Brand  (day 3)
-   The Advanced Executive PA Masterclass
The Aims of This Course
The road to success is always under construction so this course is designed to holistically develop Assistants, and show them how to significantly raise their game. This course provides a 360-degree development approach to the Executive Assistant role. It also increases professional confidence and broadens the Assistant's skill-set with essential managerial-level soft skills, such as influencing, presenting and negotiating. Assistants will learn business support strategies that make a "good" personal brand a "great" personal brand, in order to increase the Assistant's visibility in the organisation.
---
COURSE DETAILS
MODULE 1: PA DUTIES - (1 day)
[PA Duties: Mastering The Essentials course]
Module 1 develops the Assistant's core technical skills. This includes learning how to create more time in a pressured diary, and how to use an email management system to automate repetitive actions. Assistants will also learn how to prioritize the demands of multiple managers, how to write more concisely, how to comprehensively plan important meetings, and how to think outside the box when planning complex travel itineraries. Module 1 focuses on teaching Assistants how to think beyond the obvious.
Day 1 - Agenda
INCREASING THE PRODUCTIVITY OF YOUR WORKING PARTNERSHIP
·Understanding the objectives of the modern PA
·Productive conversations that build rapport with your manager
·Managing & organising your manager
·Impacting your manager's productivity
DIARY AND EMAIL MANAGEMENT, & EFFECTIVE MEETING PLANNING
·Understanding diary management techniques
·Effective email management and etiquette
·Planning & delivering effective meetings
·Minute taking & action logs
MANAGING TIME, INFORMATION, & COMPLEX EXECUTIVE TRAVEL
·Time Management: taking control of your time
·Strategies for prioritising your workload
·Improving information flow
·Going the extra mile when planning executive travel
BUSINESS WRITING SKILLS & CAREER DEVELOPMENT
·Business Writing: writing for your audience
·Staying on track with professional development
·Goal setting: visualizing your goals
·Recognising and dealing with PA stress
MODULE 2: WORKING WITH EXECUTIVES - (1 day)
(The Advanced Executive PA Masterclass)
Module 2 teaches Assistants how to develop a highly effective strategic partnership with their executive, and how to stay ahead of the executive's shifting priorities. Assistants will learn about management styles and the desired working standards of the EA. They will learn how to blend in with the executive team by thinking like an owner, and how to apply emotional intelligence when dealing with the team. Assistants will also learn highly useful event management techniques. Module 2 teaches Assistants how to be significantly more proactive in every aspect of the EA role.
Day 2 - Agenda
BUILDING A STRATEGIC PARTNERSHIP WITH YOUR EXECUTIVE
• The EA's role as a strategic business partner
• Discovering your executive's daily priorities without being told
• Applying forward thinking in your strategic partnership
• Self-leadership: an attitude for partnership success
BLENDING IN WITH THE EXECUTIVE TEAM
• The skill-set of the world-class "Chief Executive Assistant"
• Blending in by improving your leverage in the organization
• Working with individual work styles
• Managing multiple executives: prioritising demands on your time
MANAGING YOUR EXECUTIVE'S TIME & THE TEAM
• Managing your executive's time: a case study
• Time-saving email management strategies
• Diary management: techniques for creating more time
• Applying emotional intelligence when resolving issues with the team
UNDERSTANDING PROJECT MANAGEMENT PROCESSES
• The project management process
• Using a work breakdown schedule
• Creating a timeline event plan
• Effective event management & party planning tips
MODULE 3: COMMUNICATING YOUR BRAND- (1 day)
(The Advanced Executive PA Masterclass)
Module 3 develops verbal communication skills, body language and persuasiveness. Assistants will learn how to use an influencing formula for impactful communication with the executive team. They will practice delivering an informative presentation, and learn how to get what they need from others using win-win negotiation. Assistants will learn how to recognize and develop the substance element of their personal brand and communicate their brand in a way that enhances their strategic partnership. Module 4 teaches Assistants the type of skills that will allow them to step-up in challenging situations.
Day 3 - Agenda
COMMUNICATION SKILLS - GETTING WHAT YOU WANT FROM OTHERS
• Improving your written communication skills and body language
• Using a formula to influence management
• Verbally presenting your ideas to management
• Dealing assertively with managers without causing offence
WIN-WIN NEGOTIATION & PROBLEM SOLVING STRATEGIES
• The rules of win-win negotiation
• Talking in terms of the other party's interests
• Practicing win-win negotiation
• Problem solving techniques
INCREASING YOUR MANAGERIAL POTENTIAL
• You and your personal brand
• How to impress a new executive
• How to identify tasks that add value to your role
• Strategies for maximising your performance review scores
MOVING FORWARD IN YOUR CAREER
• Maintaining continuous professional development
• Exploring the Virtual Assistant role
• Understanding internet tools
• Using LinkedIn to develop your personal brand
FREE Follow-up support with 9 months of EA mentoring on a monthly "ask-your-questions" basis
---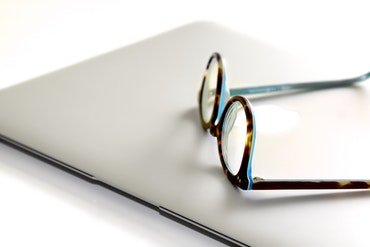 COURSE PRICES
*Early Bird Price: £1250.00 per delegate (inclusive)
Standard Price: £1350.00 per delegate (inclusive)
Group price each for 2+ attendees: £1125.00 each (inclusive)
(*Register at least 27 days in advance to take advantage of the early bird price.)
Download a brochure with in-house training prices
REGISTER & PAY HERE!
---
MORE ABOUT THE MODULES
Module 1: PA Duties (day 1)
PA Duties: Mastering The Essentials
Module 2 : Working With Executives (day 2)
 Advanced Executive PA Masterclass
Module 3: Communicating Your Brand  (day 3)
 Advanced Executive PA Masterclass
---
HAVE A QUESTION? GIVE US A CALL ON 
+44 845 862 2687
Or  
---
Training Methods & Materials  
Our expert EA trainer creates an interactive environment of accelerated learning, using stories, case studies, group work, role-play and coaching. Attendees will receive 2 workbooks packed with EA resources and checklists, that they can reference during the course and beyond.
The Course Certificate 
The Executive Assistant Practitioner Course certificate is a Certificate of Achievement that is awarded upon completion of all required modules. There is no examination or individual assessment. Trainees participate in a number of case study reviews, practical exercises, problem solving discussions, and role-play as part of the course.
Have You Already Completed a Module(s)? 
If you completed the "PA Duties: Mastering The Essentials course" (module 1) or "The Advanced Executive PA Masterclass" (modules 2 & 3) after 2014 and would like to complete the remaining module(s) to obtain The Executive Assistant Practitioner Course certificate, Please contact us via email or call +44 845 862 2687.
Why Our Clients Choose Us  
1.   PAs learn from one of the best expert EA trainers in the world 
2.   Our courses are high-quality and offer exceptional value for money
3.   Our repeat clients and our client recommendations 
4.   Our courses receive an almost unanimous 5 out of 5 for excellence in content and delivery
5.    Our pre-course assessment of client development needs
6.    Our follow-up support through 9 months of free EA mentoring
7.    All day refreshments and lunch included in course fee
8.    Comprehensive workbooks packed with checklists and resources
9.    Our 20% discount off other PATips courses for all attendees
We Have Trained The Best 
We have trained Assistants from the best companies around the world  so you're in good company. Companies include PwC, NHS, Marks & Spencer, BP, UNESCO, ING, European Training Foundation, E-On, Symantec, Provident, Roche, The Environment Agency, The Cabinet Office, Capital One, Alstom Energy, European Patent Office, Ferring Pharmaceuticals, Moody's Investors, and Legal & General, to name a few.
---
TESTIMONIALS
"I really enjoyed this course - it was really informative."
PA to CEO, Serbia
"Very useful course. Productive sessions on real-life EA issues. Very practical." 
Val, PA, London
"This course was outstanding; it exceeded my expectations on so many levels. As I position myself in my next role, I take a new found sense of confidence along with ability."
Diane, Executive Administrator, London   
"Course content was excellent. Time for personal comments and feedback. Good tips and take aways which are easy to put in place."

Joycelyn, Assistant, KBA NotaSys, Switzerland 
"Very enjoyable and informative, some great tips and advice. Really enjoyed myself."
Lisa, Shire Leasing, London
"For the first time, a course with real practical tips. A different approach from the usual PA trainings."
EA, Munich, Germany
---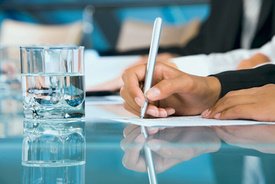 .
Who Should Attend
This course is taught at a level that is ideal for experienced Assistants, including Executive Assistants, Executive PAs, Personal Assistants, Personal Secretaries, Administrators, Office Managers, Diary Managers, Team Secretaries.
Included In Price
The taught course, workbooks, Certificate of Achievement, 9 months of EA mentoring, refreshments, lunch, and applicable taxes. Prices do not include flights, hotel accommodation or transfers. Terms and conditions apply.
How To Pay
Payment can be made online by clicking the orange button below. To pay by bank transfer please download and complete a registration form.
Course Prices
*Early Bird Price: £1250.00 per delegate (inclusive)
Standard Price: £1350.00 per delegate (inclusive)
Group price each for 2+ attendees: £1125.00 each (inclusive)
(*Register at least 27 days in advance to take advantage of the early bird price.)
Download a brochure with in-house training prices
REGISTER & PAY HERE!
---
.
The Course Venue 
The course venue and location is stated at the top of this page. 
In-house Assistant Training
This course can also be delivered in-house at your offices at a very competitive price. Click here for in-house training details
Pre-course Assessment 
Each attendee is asked to complete a pre-course questionnaire that allows us to assess their needs and expectations in preparation for problem-solving sessions.
About Your Trainer
Our EA Trainer is international expert Marguerita King BSc DipPA, founder of Personal-Assistant-Tips, EA Consultant, mentor and speaker.  With over 25 years' PA experience Marguerita understands the unique challenges faced by today's PAs. Maguerita has been described as "a PA guru" and "The Wikipedia of the PA profession". She has developed some of the best Assistant courses on the international market, and is a highly rated EA trainer. She has facilitated courses in major cities around the world, including, Johannesburg, Dubai, Shanghai and Kuala Lumpur. Throughout her career Marguerita has written over 250 articles that provide advice to the PA profession; for publications, newsletters, and for personal-assistant-tips.com. Her teaching capabilities are rated as  "excellence".
Writing a Business Case For This Course 
We have compiled some excellent suggestions to help you make a case for PA training. Please click on the link below to download, or contact us for assistance with making your case for in-house PA training.
HOW TO WRITE A PA TRAINING BUSINESS CASE
---
HAVE A QUESTION? GIVE US A CALL ON 
+44 845 862 2687
Or  
---
---
| | |
| --- | --- |
| | ADD A CAREER MENTORING SESSION TO THIS COURSE   |
WE OFFER A UNIQUE TRAINING AND CAREER MENTORING PACKAGE FOR THOSE TIMES WHEN TRAINING ALONE IS NOT ENOUGH TO MOVE YOUR CAREER FORWARD
---
MORE PERSONAL-ASSISTANT-TIPS
TRAINING COURSES
.Advanced Executive PA Masterclass
EA, PA & Administrator Mentoring
SEE ALSO
Persuading Executives to Give PAs the Training They Deserve

---
WEBSITE TESTIMONIAL
"Dear Ms King, CONGRATULATIONS for your FANTASTIC website! I am absolutely impressed of the quantity and the quality of sound, useful advice you give here. Your website is referenced in a topic discussion in the LinkedIn website.....It is really a VERY, VERY GOOD JOB the one you have done here. CONGRATULATIONS and keep up the good job!"
Damian, PA, France
WEBSITE TESTIMONIAL
I love the easy style, packed with information set out in bite-size chunks, with good headings and excellent links. Check out the serviced apartment option - always a winner for the jaded business traveller staying awhile overseas. Travel pack list provides an excellent last-minute checklist to ensure the boss has all the essentials.
CLP Consulting, Bromley, Kent, England
_________________________________________________________
JOIN PERSONAL-ASSISTANT-TIPS
GAIN FULL ACCESS TO THIS WEBSITE WITH OVER 100 ARTICLES PROVIDING ADVICE AND RESOURCES FOR PAs, EAs, ADMINISTRATORS,SECRETARIES AND OFFICE MANAGERS
£12.97
No renewal fees, No annual fees
CLICK HERE TO JOIN
(Click here for CURRENCY CALCULATOR)
---
From Executive Assistant Practitioner Course back to Home Page

About Us | Contact Us | Site Map