You, Your Boss and Emotional Intelligence

"PAs manage from the middle"
---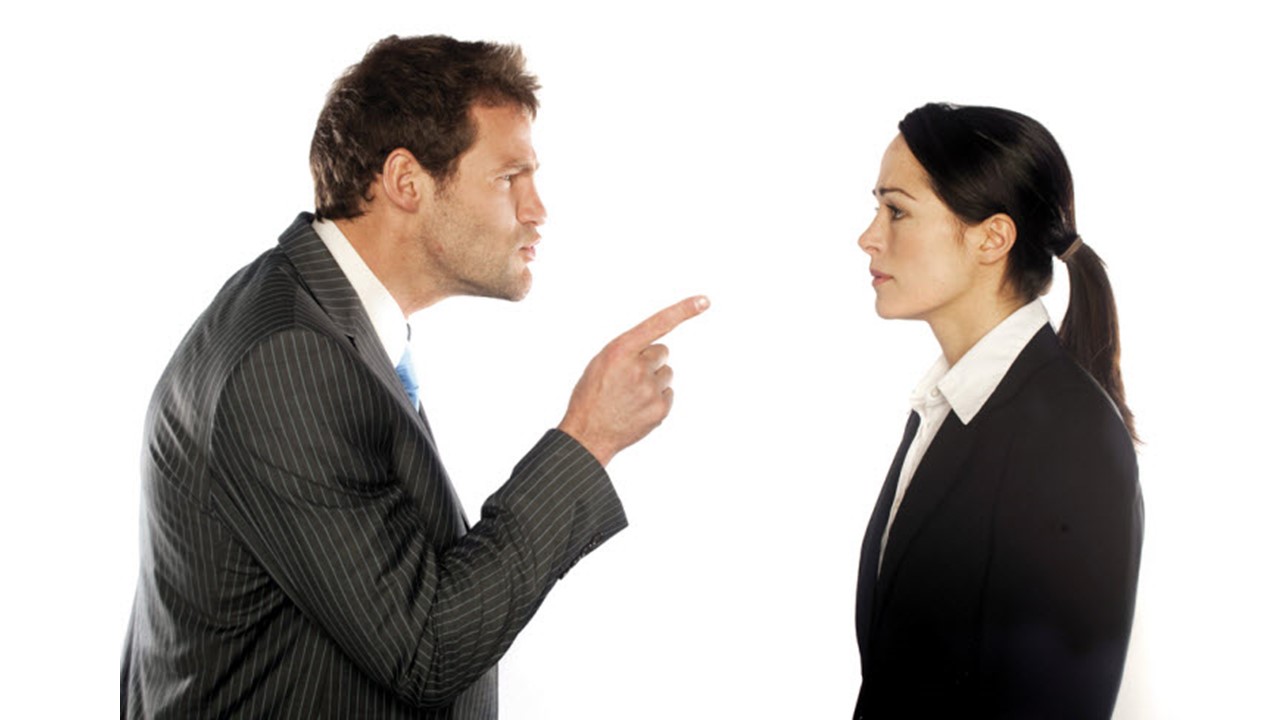 PAs MANAGE RELATIONSHIPS

PAs manage from the middle! They have to pay careful attention to their relationship with their boss(es). Most things happen in relationships: relationship with family, relationship with your team, relationship with your boss. As the boss's right hand person, it is essential that PAs understand how to get what they want from others through win-win negotiation, through influencing and through assertiveness. Getting what you want requires diplomacy.  Understanding that there is more than one way to win equips PAs to operate from a position of strength and therefore, avoid causing offence to others.
WHAT IS EMOTIONAL INTELLIGENCE?

Communicating from a position of emotional strength requires the application of emotional intelligence (EI). According to David Coleman (1995) Emotional Intelligence (EI) is defined as "the capacity for recognising our own feelings and that of others, for motivating ourselves, for managing emotions well in ourselves as well as others." 
LETTING THEM HAVE YOUR WAY!

PAs can often be on the sharp end of an insensitive comment from their boss so they learn to grow a thick skin to maintain a productive working relationship.  The smart way to deal with these types of bosses is to let them have your way without registering that it is your way and not theirs. This is called being "tactful".  PAs generally need tons of tactfulness when dealing with a manager that has low emotional intelligence.
EMOTIONAL INTELLIGENCE (EM) vs INTELLIGENCE QUOTIENTS (IQ)

EI is not the same as IQ (intelligence quotient). IQ is the rating given to a person's cognitive ability, such as mathematical, language, memory and spatial ability, when compared to the general population. This includes problem-solving and reasoning abilities. The "nature" vs" nurture" debate about IQ is still inconclusive. A high IQ does not pre-dispose an individual to be a good leader. The mark of a good leader is an above average level of emotional intelligence.
---
"Let them have your way!"
---
Most PAs have encountered a situation where an employee with good technical ability is promoted into a managerial position and is quickly found to have been promoted beyond their level of competence due to low emotional intelligence.  Low EI manifests in low self-awareness and low self-management - essential behaviours for good people management.
Leaders have to understand the mood of their team and know how to get the best from each team member.  The benefits of EI are measurable.  A study by David McClelland found that managers with high EI outperformed their peers by 20%.
PERSONAL ASSISTANTS SELF-MANAGE

An important element of EI is good "self-management".  Good self-management is the ability to redirect disruptive influences and control them.  It includes competencies such as trustworthiness, initiative, integrity and adaptability. Emotionally intelligent PAs develop good social skills that can be used for successful change management, conflict management and team building. In order to manage yourself you first have to be aware of yourself and what you are projecting to others.
SELF-AWARENESS IS ESSENTIAL FOR PERSONAL BRANDING

In addition to self-management, good EI also necessitates good "self-awareness". PAs that have the ability to understand their own moods and emotions and those of others are very can channel their self-awareness towards building a strong PA professional brand. They are also socially aware and can quickly identify emotional states in others through their emotional reactions.  Socially aware people are quick to empathise with others.  They value diversity, build rapport and have strong social networks that enable them to successfully manage relationships.
---
"Repertoires of behaviours ultimately teach individuals how to make a point without making an enemy."
---
ASSESSING YOUR LEVEL OF EMOTIONAL INTELLIGENCE
Identifying EI levels in individuals in the workplace can be achieved through the 360 feedback process. This uses feedback on an individual's performance and behaviour obtained from their bosses, colleagues, subordinates and customers to assess behaviour. Neuro-Linguistic Programming (NLP) is also used to improve emotional behaviour.  NLP is based on the premise that it is the individual's subjective interpretation that underlies their perception of reality and that individuals have unconscious mental constructs and strategies for dealing with the emotional reactions of others.
The NLP process encourages individuals to think before they speak or react. This helps individuals to own and therefore control their emotional behaviour using rehearsed situations.  Eventually, rehearsed behaviours become part of the individual's normal repertoire of behaviours and ultimately teach individuals how to make a point without making an enemy. And this is an essential survival strategy for any PA.

Ultimately, good emotional intelligence will only go so far. Beyond that is the requirement for solid PA skills and strategies, through training and continuous professional development.

---
PERSONAL-ASSISTANT-TIPS
TRAINING COURSES
The Executive Assistant Practitioner Course
.Advanced Executive PA Masterclass
EA, PA & Administrator Mentoring
---
MORE ARTICLES

Persuading Executives to Give PAs the Training They Deserve
Becoming an Executive Assistant
Go to 7 Ways to be a More Effective PA
Assertiveness: Standing Up For Yourself
Build A Good Relationship With Your Boss
---
JOIN PERSONAL-ASSISTANT-TIPS
Gain full access to this website with over 100 articles providing advice and resources for PAs, EAs and Administrators, secretaries and Office Managers 
£12.97
No renewal fees, No annual fees  
(Click here for CURRENCY CALCULATOR)
---